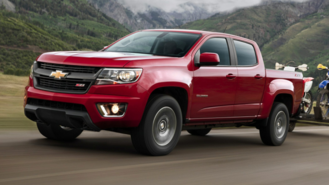 Sports cars aren't the only vehicles on the road that are losing their manual transmission options. General Motors is taking the manual transmission away from the Chevrolet Colorado and GMC Canyon, reports CarBuzz. The move affects pickups for the 2019 model year and is due to the low take rate.

A Chevrolet spokesperson told the outlet that it "dropped the manual transmission from the Colorado and Canyon for 2019 model year. Unfortunately, the demand was so low for the manual transmission that it did not justify continuing to offer it."

We're not really surprised to hear that a lot of consumers didn't purchase a Colorado or a Canyon with a manual transmission. The gearbox was only offered on the second to lowest WT trim, and was only available with the 2.5-liter four-cylinder engine and rear-wheel drive. Despite offering a 3.6-liter V6 and a 2.8-liter diesel engine, not to mention four-wheel drive, GM didn't offer a manual transmission for either of those engines, which are probably more popular configurations.

With the six-speed manual transmission gone, consumers will have two automatics to choose from: a six-speed automatic and an eight-speed unit. The eight-speed automatic is unique to the V6, while the six-speed is offered in the diesel motor.

Consumers that still want a mid-size pickup truck with a manual transmission can purchase a Nissan Frontier or a Toyota Tacoma. Both of those options can be fitted with a V6 engine and four-wheel drive.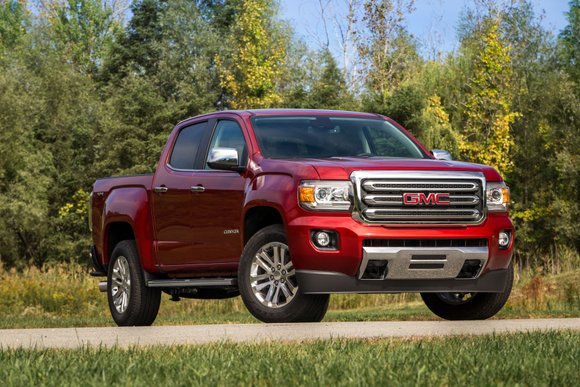 One of the prime reasons for going with a manual transmission is price. For the 2018 Colorado, going with the manual transmission resulted in a savings of $650. In addition to being more affordable in the initial purchase, manual transmissions aren't as complicated and are easier to maintain. While automatic transmission have tow and haul modes that allow the gearbox to hold gears or shift optimally for towing large loads, that's something that's naturally built into the equation with a manual, as the driver is in full control.

We can't help but wonder if more consumers would have chosen the manual transmission if GM offered it on higher trim levels and different drivetrain configurations. But automatics are clearly the way forward for pickups, as the new Ford Ranger is only offered with a 10-speed automatic, while a six-speed automatic is the only option for the Honda Ridgeline. When it comes to full-size pickups, only Ram offers the 2018 2500 and 3500 with a manual gearbox.