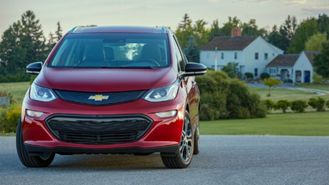 General Motors filed a trademark for Bolt EUV earlier this month, according to GM Authority, raising speculation the automaker could be preparing to launch a crossover version of the Bolt EV, its electrified hatchback. The EUV name could represent Electric Utility Vehicle. While there's much we don't know at the moment there are plenty of pieces to the puzzle already out in the open.
We know the Detroit automaker plans to introduce 20 all-electric models by 2023, which are part of the company's overall strategy to future-proof the company down the road as electric vehicles gain in popularity. Last month, General Motors announced a $300 million investment in its Lake Orion plant where it currently produces the Bolt EV. GM confirmed then the investment is for a future Chevrolet EV. We know this future Chevy EV will ride on the GM BEV2 platform that underpins the Bolt EV, and that it would be a size class larger than the current Bolt.
GM's overarching electric vehicle plans are vast. The company wants 20 new EVs by 2023, which will ride on a new, scalable architecture that'll underpin everything from a seven-passenger luxury SUV to a light commercial vehicle. This gives GM a wide range of possibilities when it comes to designing new electric vehicles.
It's still too early to tell if the Bolt EV has been a success for the automaker. Sales started in late 2016 with the 2017 Bolt, which sold 23,297 examples in 2017. Sales fell slightly in 2018 - 18,019. Sales through the first quarter of 2019 are down compared to sales in the first three months of 2018. Electric vehicles are still a niche market, and many consumers are not yet making the leap from gasoline to electric power. One reason for declining sales could be because of the Bolt's hatchback design. Consumers are flocking to crossovers and SUVs, which could be one reason GM would want a crossover-like electric vehicle.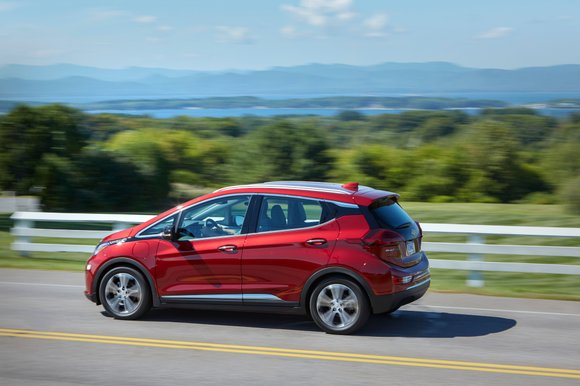 Competitors such as Kia are investing in electric vehicles like the Kia Soul and Kia Niro EVs. Tesla, which has the Model 3 sedan is looking to introduce the Model Y, a crossover based on the Model 3's platform. GM upsizing the Bolt into a crossover would help it complete with these new competitors.
Learn more about the Bolt EV »
Pictured: 2019 Chevy Bolt EV