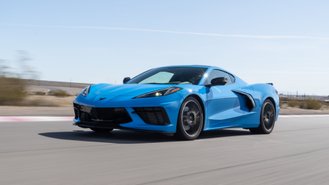 Chevrolet's woes with the all-new 2020 C8 Corvette continue. Consumers that were hoping to snag a 2020 model may be out of luck, as the automaker is reportedly closing the books on new orders for its mid-engine sports car. Autoblog found a leaked email from Chevrolet on Corvette Forum that was sent to dealers with the bad news.
According to Chevy, there has been an "overwhelming response to the all-new 2020 Corvette," but it has to stop allowing consumers to put in new orders for the C8 Corvette starting March 18 because it wants to "avoid false customer expectations." What this means for consumers, is that some 2020 orders will be pushed back and turned into 2021 orders.
To make up for this new issue, Chevrolet will be moving up the date for consumers to place their order in for a 2021 C8 Corvette to May 21. That's a month earlier than originally planned. Chevy claims that a system is coming to help dealers turn 2020 orders into ones for 2021.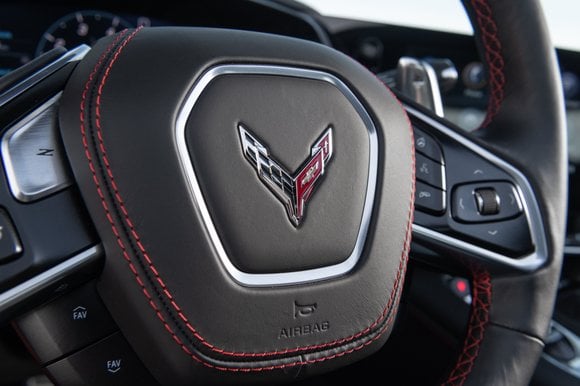 While the spread of the coronavirus may have something to do with Chevrolet's decision to stop accepting orders for 2020 Corvettes, General Motors claims that the six-week UAW-GM work stoppage is to blame for the shortage of 2020 Corvettes. But with GM set to begin a "systematic orderly suspension" of all of its factories in North America until March 30, we're sure things will only go from very bad to incredibly horrible for the Corvette.
The UAW strike has been a thorn in GM's side since it began. The UAW strike caused Chevrolet to delay production of the 2020 Corvette as it struggled to fulfill all of the orders for the C7 Corvette before retooling its facility to manufacture the all-new C8 model. To make matters worse, once GM started to build the Corvette, the automaker cut production of the sports car back by roughly 20%.
Further frustrating consumers, we reported that customers may have a hard time finding a C8 Corvette that's anywhere close to Chevy's official starting price of $59,995. Just like other highly-sought-after sports cars, the new Corvette has been subject to drastic price gouging at dealerships. Some dealers have even started to auction their available Corvettes on eBay to get the most out of the vehicle. The most affordable Corvette we were able to find for sale online was a 2LT Coupe with a price tag of $67,295. The most expensive one was a 3LT Coupe for $112,600.