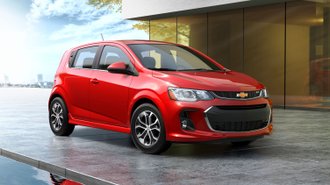 Chevrolet is quickly following in the footsteps of its crosstown rival by cutting passenger cars out of its lineup. The compact Cruze and large Impala both got the axe for the 2020 model year. Now, Chevy's killing another car, the Sonic. According to Automotive News, production of the subcompact Sonic will come to an end this year. That leaves the Malibu and the Spark as the only passenger cars in the brand's lineup (without counting the Corvette and Camaro sports cars).
The outlet, citing Chevy spokesman Kevin Kelly, claims that declining demand is the cause for the discontinuation. In 2019, the Sonic accounted for 13,970 units of sales. In the same year, Honda sold 35,414 units of the Fit, Kia sold 24,509 units of the Rio, the Hyundai Accent accounted for 25,628 units sold, and Nissan sold 66,596 units of the Versa. Even Chevrolet's Bolt EV managed to outsell the Sonic, accounting for 16,418 units sold.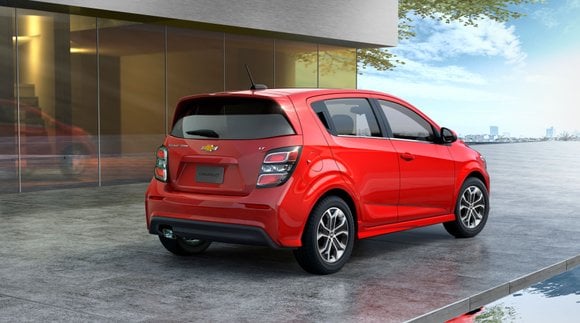 With the Sonic going out of production, Auto News claims that Chevrolet will now shift its focus on coming out with a refreshed Bolt EV and Bolt EUV, which is expected to go into production in 2021. The Sonic and Bolt EV are currently built at the Orion plant.
The outlet states that the Spark will also go out of production by the end of next year. If true, that would leave the Malibu as the only four-door, gasoline-powered sedan available. Unsurprisingly, Chevrolet is just following a trend that recently was set in the industry. The Fiat 500, Toyota Prius C, Ford Fiesta, Smart Fortwo, Nissan Versa Note, and Volkswagen Beetle were all discontinued recently. More and more consumers are making the switch to SUVs, and with automakers introducing more subcompact and compact options, consumers can switch their subcompact cars for subcompact SUVs without sacrificing fuel economy. They're also getting higher seating positions, more cargo space, and available all-wheel drive by making the switch.
Chevrolet introduced the Sonic in 2012 as a vehicle for younger shoppers. The subcompact vehicle also came at a time when the political climate in the auto industry called for more fuel-efficient vehicles. In our review of the 2020 Sonic, we found the subcompact to offer a comfortable ride, a relatively spacious cabin for the segment, and a lively 1.4-liter turbo four-cylinder engine. Downsides of the vehicle include lackluster fuel economy, tight rear-seat space, and a plain entry-level model.