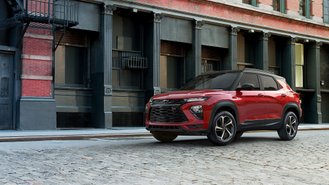 GM's onslaught of crossovers continues with the Chevrolet Trailblazer set to return to U.S. roads next year. The previous Trailblazer left the U.S. in 2009 even though GM continued to sell nameplate in other select regions. Before GM made the Trailblazer its own model for 2002, it first introduced the name as an upscale trim package for the compact Chevrolet S-10 Blazer in 1999. However, Chevy phased out the Blazer for the Trailblazer.
Now, the nameplate is returning for the 2021 model year, except this time it's not an upscale trim offering for the recently reintroduced Blazer. Instead, it's a standalone model that slots between the Chevy Trax and Equinox. It looks much smaller than the new Blazer, too.
Chevy skimped on details when it announced the Trailblazer's return. The company did not divulge powertrain specific; however, considering it slots between the Trax and Equinox, the new Trailblazer could feature powertrains from both. The Equinox has two engine choices—a 1.5-liter turbocharged or a 2.0-liter turbocharged engine. The Trax sports a 1.4-liter engine, which may be too small for the larger Trailblazer, but anything is possible.
What we do know is the 2021 Trailblazer will pack tons of safety features as standard equipment. Those features include pedestrian braking, lane keep assist with lane departure warning, and automatic emergency braking. Optional safety features include adaptive cruise control, a high-definition Rear Vision camera, and rear park assist.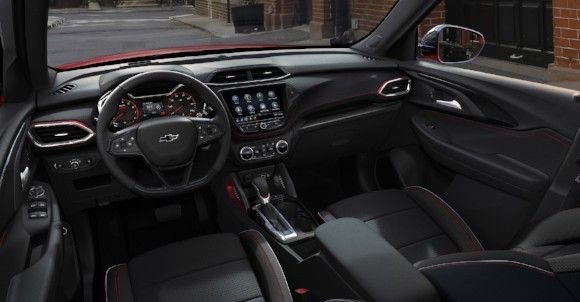 The 2021 Chevrolet Trailblazer is entering a very competitive segment. It's packed with competitors that include the Mazda CX-5, Ford Escape, Honda CR-V, Toyota RAV4, and much more. The Trailblazer will have to stand out to lure customers from its competitors. The Camaro-inspired styling could help with that. If the Trailblazer features the driving dynamics of its the Blazer, it could woo some to the new crossover, too.
Chevy says the 2021 Trailblazer will go on sale in early 2020.