Chevrolet isn't interested in hybrids. Instead, the American automaker is looking toward fully-electric vehicles as the answer to tightening emissions and fuel regulations. Further prove of Chevrolet's all-in approach to EVs is its decision to stop selling the Malibu Hybrid for the 2020 model year.

Green Car Reports initially put out a report with the news, which was then confirmed to us by Chevrolet spokesperson Kevin Kelly. Taking a look at Chevrolet's website, the hybrid variant of the Malibu is absent from the configurator for the 2020 model year.

In 2016, Chevy introduced a new hybrid powertrain for the Malibu, which saw the midsize sedan borrow a lot of components from the now-discontinued Volt. The sedan's combination of a 1.8-liter four-cylinder engine, two electric motors, and 1.5 kWh battery saw it have an EPA rating of 46 mpg combined. That figure wasn't as good as the Toyota Camry Hybrid (52 mpg combined), Honda Accord Hybrid (48 mpg combined), or Kia Niro (50 mpg combined).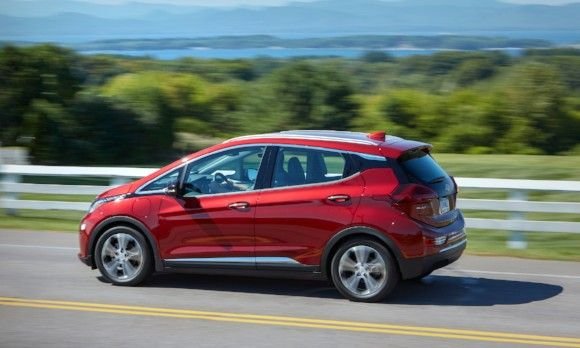 In addition to confirming that the Malibu Hybrid is dead for the 2020 model year, Kelly also told us that Chevrolet won't offer a gas-electric hybrid in its entire lineup for 2020. With the Volt and the Malibu Hybrid gone, the only electrified vehicle in Chevrolet's lineup is the Bolt EV. The latter recently saw its range go from 238 miles to 259 miles, making the EV more competitive with new options from Kia, Hyundai, and Tesla.

The rest of General Motors' electrified lineup is looking pretty scarce. Cadillac discontinued the CT6 Plug-In Hybrid in 2018, Buick offers the LaCrosse with a mild-hybrid setup as standard, and GMC doesn't have any kind of electrification. Chevrolet was leading the way for GM in terms of hybrids, but that's going to change, as the brand wants to come out with 20 new EVs by 2023. A new EV will be added to Chevrolet's lineup, while Cadillac is also getting a new EV down the road. A pickup truck is reportedly in the works, too.