In response to President Donald Trump, who plans to impose tariffs on $300 billion worth of Chinese goods, China is set to come out with tariffs on $75 billion of U.S. goods, including automobiles, oil, and soybeans, reports The Detroit News. Some of the new tariffs will go into effect on September 1, while the rest will be put into effect on December 15. In addition to the new tariffs, China also stated that it would resume its 25% tariffs that it previously had on U.S. vehicles, as well as a 5% tax that will go into place again on automobile parts.

Earlier this year, China waived the 25% tariffs on U.S. vehicles and 5% tax on automobile parts as part of a measure to restart trade talks between it and the United States, reports Automotive News. Unfortunately, with President Trump continuing to raise tariffs and trade talks between the two nations not going anywhere, it looks like U.S. automakers will suffer once again.

"The tit-for-tat tariffs, absent any meaningful negotiations, are damaging to the American auto industry," John Bozzella, CEO of the Association of Global Automakers, told The Detroit News. "When these tariffs were initially imposed by China in 2017, American exports of finished vehicles dropped by 50%."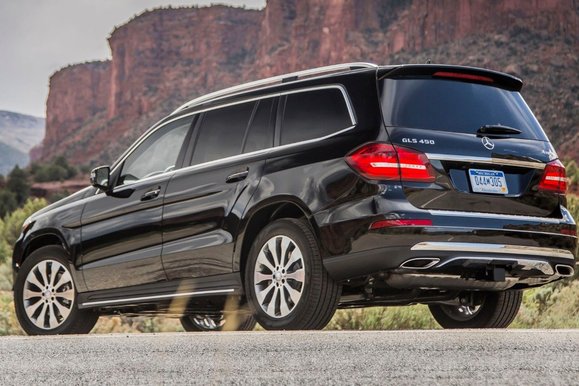 Bozzella also pointed out that the U.S. exports more cars to China than China exports to the U.S., so American brands are set to suffer greatly from the latest set of tariffs. American automakers, like Ford and Tesla are set to suffer the most from the tariffs, as these brands export high numbers of cars into China. Others, like Daimler, BMW, Jeep, and Lexus also ship cars from the U.S. to China in high numbers.

According to forecaster LMC Automotive, the vehicles that are set to be effected from the tariffs the most include the BMW X5, Mercedes-Benz GLE-Class, Mercedes-Benz GLS-Class, Lincoln MKC, and Ford Explorer.

So far, only Ford has responded to the latest tariffs from the two countries. In a statement to Automotive News, the American automaker urged "the U.S. and China to find a near-term resolution on remaining issues through continued negotiations. It is essential for these two important economies to work together to advance balanced and fair trade." The outlet also claims that major business groups warned of fallout from a potential trade war.

Both President Trump and the U.S. Chamber of Commerce have called on U.S. businesses to look for alternatives to making products in China. On Friday, U.S. stocks continued to fall amid fears of a trade war and global economic decline.