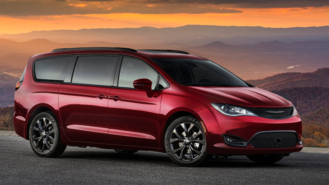 When it comes to minivans with all-wheel drive, there's only one option for consumers to explore, which is the Toyota Sienna. Everything else is front-wheel drive. That could change, as Automotive News reports that Fiat Chrysler Automobiles is looking into adding an all-wheel-drive variant of the Pacifica minivan to its lineup.

As the outlet reports, Dino Chiodo, national auto director at Unifor, stated that the automaker was reviewing the idea of introducing all-wheel drive to the Pacifica's repertoire. Two unnamed sources confirmed the news to the outlet, as well.

"All-wheel drive is obviously a very popular question right now," said Chiodo. "FCA has not provided us with any intel with regards to future product, but they are looking at the viability and being able to bring that to market."

Minivans, in general, aren't too popular in the U.S., as the majority of consumers have migrated toward SUVs and crossovers of various sizes. A lot of tall-riding crossovers have all-wheel drive, which, to some, is seen as a necessity for getting through inclement weather. The Pacifica is one of the more popular minivans on the market, and adding all-wheel drive seems like a strong business decision to keep sales up.

In 2018, the Pacifica outsold the Honda Odyssey, Kia Sedona, and Toyota Sienna. Chrysler sold a total of 118,322 units of the Pacifica last year. The Odyssey wasn't too far behind, accounting for a total of 106,327 units sold. The Sienna was further behind, as Toyota sold 87,672 units, and Kia sold just 17,928 Sedonas in 2018.
While all-wheel drive isn't the perfect solution to being able to get through snow, it does give drivers a sense of security during rough patches of weather, which could be beneficial for northern parts of the U.S. Adding all-wheel drive to the Pacifica would also help Chrysler stay relevant in a declining segment.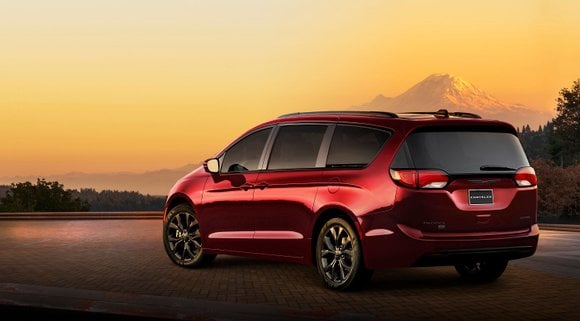 Adding all-wheel drive to the Pacifica would require some compromise, though, as Joe McCabe, CEO of AutoForecast Solutions, a consulting firm in Chester Springs, Pennsylvania, claims that the drivetrain would make it difficult to keep Chrysler's Stow 'n Go seats.
With a drive shaft in the back, Chrysler would have limited space to play with, and could see a potential arise with its handy-dandy seats. Still, we think consumers, especially those that live in areas that get snow, would prioritize all-wheel drive over seats that fold into the floor.