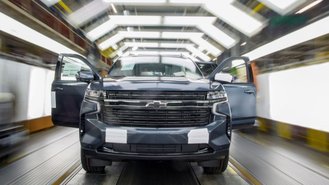 General Motors was on track to complete quite a few mid-cycle updates on a lot of its vehicles, and then the coronavirus outbreak occurred. Since GM had to close its plants, the American automaker is pushing back its plans to update vehicles until 2021, reports The Detroit News. Vehicles that were going to be updated include the GMC Terrain, Chevrolet Bolt EV, Chevrolet Equinox, GMC Sierra, Chevrolet Silverado, Chevrolet, Camaro, and Chevrolet Traverse.
While some vehicles' mid-cycle refreshes are being pushed back, the outlet states that GM's short-term plans aren't going to change. That means the upcoming Bolt EUV, Cadillac Lyriq SUV, GMC Hummer truck, and autonomous Cruise Origin shuttle are still on track. Those vehicles, by the sound of things, are too important to delay.
In a note, the outlet received that was from GM to its suppliers, the outlet claims that the automaker has requested suppliers to stop manufacturing components for vehicles that were expected to get their mid-cycle refresh. The decision to delay vehicle updates is mostly due to conserve money. With GM having to idle its North American facilities and sales being down for the entire industry, there's really no cash coming in. That puts automakers in a precarious situation, especially when the Trump administration just extended social-distancing measures until the end of April.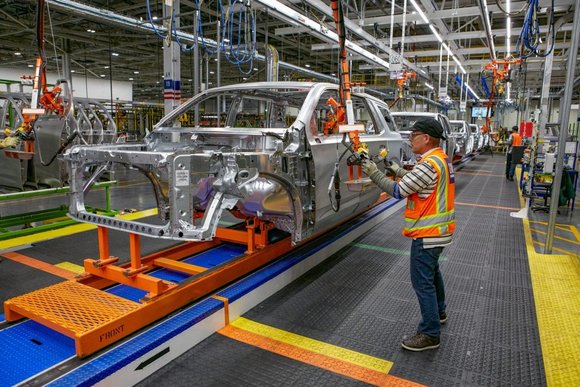 "All of our development teams around the globe are looking for opportunities to conserve resources by adjusting program timing and deferring spending," stated GM in a statement that The Detroit News received.
While we expect to see other automakers make similar decisions with their upcoming products, it's difficult to say which ones and when that will happen. If it even does. Automakers have pushed their timelines back for when they plan to reopen their facilities in North America, but haven't done so with the new announcement of further social-distancing measures. So far, Ford plans to open a few of its plants in America by April 14. Fiat Chrysler Automobiles wants to open plants in Canada and the U.S. on the same day, too. GM doesn't have a date for when it wants to reopen its factories.
At the moment, GM sees the delays being pushed back until 2021. While that may seem like a long time, it shouldn't have a drastic effect on the automaker. According to the New York Times, approximately 3.3 million Americans have filed for unemployment. And car sales have tanked. So, it's not like consumers are looking to purchase a car right now and they probably won't be for quite some time.
Waiting until next year may seem like a major loss for GM, but in light of the current circumstances, it's the only move the automaker can really make. GM is doing everything it can to help stop the spread of the coronavirus, as it recently partnered with Ventec to build much-needed respirators.
According to data from Johns Hopkins University & Medicine, the confirmed number of coronavirus cases in the U.S. now sits at 177,452, which is the most globally. The number of deaths is now at 3,606.