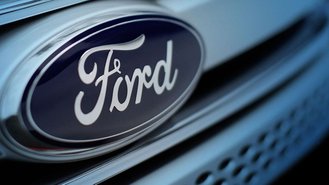 The spread of the coronavirus continues to wreak havoc on the auto industry, as automakers with factories in North America announced plans to close manufacturing plants for quite some time. Automotive News reports that Ford and General Motors will be closing facilities in the United States, Canada, and Mexico until March 30. American automakers aren't the only ones hitting pause on manufacturing cars, as Honda has plans to do the same thing in the three countries.
For Ford, the automaker will suspend work at its manufacturing sites in the three countries starting on March 19 until March 30. During those 11 days, Ford will clean its facilities to protect its employees from the spread of the coronavirus. General Motors claims that it will "begin a systematic orderly suspension" of its North America to deep clean its facilities. GM plans for the suspension to last until March 30.
Honda, another automaker that has quite a few plants in North America, will also close its factories. The Japanese automaker's plants will close on March 23 and reopen on March 31. Interestingly, Honda's the only automaker to state that it would continue to pay its employees in full during the closure of its facilities.
Auto News reports that Fiat Chrysler Automobiles will also shut down its factories, but hasn't made a formal announcement about the decision yet.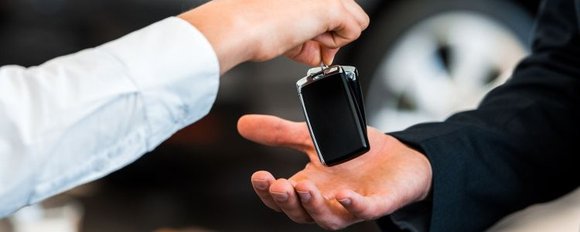 The decision to shut down factories will certainly hit the automakers' bottom lines. Without factories making cars, there's no way for carmakers to make money, and they'll further be in the red if the majority of them should decide to continue to pay coworkers during the suspension. It won't just hurt them in the short term, but in the long term, too, as overall vehicle sales are expected to be down compared to last year when automakers moved over 17 million vehicles.
For consumers interested in purchasing a vehicle, they may have a hard time finding the perfect model or trim they've been looking for. With factories shutting down, it means less availability nationwide. Finding new cars to purchase has become even harder, as a lot of dealers have started to move their operations online to stop the spread of the virus.
In light of the current conditions, some automakers have introduced relief programs to help consumers. Ford and Lincoln are offering customers with the ability to delay their first payment for up to 90 days; Hyundai and Genesis are offering up to six months of payments for new owners that have lost their job because of coronavirus cutbacks, as well as 90-day payment deferrals on specific models; and GM is offering customers purchasing a new vehicle with a 0% APR for 84 months, along with deferred payments for up to four months.
The coronavirus has hit the auto industry hard. With automakers having manufacturing facilities worldwide, none of them have gone unscathed as the virus spreads. Automakers are having to shut down factories around the world to keep their workers from spreading the virus. At the time of writing, Johns Hopkins University claims that the virus has caused a total of 114 deaths in the U.S. with more than 6,400 confirmed cases of the virus.
Update: Nissan and Hyundai have announced that they will also be shutting down American plants to help slow down the spread of coronavirus. Nissan has not had any confirmed cases but Hyundai stated they had a positive case at their Alabama plant. Toyota, Volkswagen, and Subaru will also be stopping production.