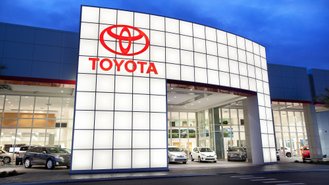 Depending on where you live, restaurants, bars, coffee shops, and schools are closing because of the coronavirus pandemic. When it comes to the automotive industry, the coronavirus has resulted in job cuts and plant closures, and now, dealers are starting to feel the effect of the expanding virus. With more pressing things to take care of – like where are we going to find toilet paper or shelf-stable food? – consumers searching for a car are cautious of heading into a physical dealership to complete a purchase in person. With car sales falling rapidly, some dealers are looking to change things up.
According to Reuters, automotive sales are down. A Buick GMC dealership in Rochester Hills, Michigan has seen customer visits shrink by 30% this month, while the service department has seen business drop by 40%. Executives from Ford and General Motors, though, claim that sales have held strong in the country, but believes that things could change depending on how long the coronavirus pandemic lasts.
With the coronavirus outbreak continuing to spread, some dealers have looked to move their operations online and add home delivery services to keep consumers interested in purchasing a new vehicle, reports Automotive News. The outlet points out that Jeff Wyler Automotive Family, which is a group that's comprised of 15 stores in Milford, Ohio, is doing just that.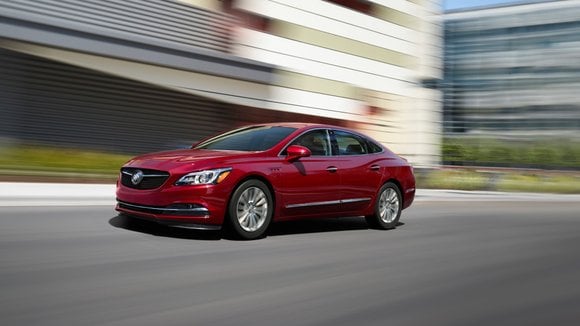 The outlet, citing Tyson Jominy, Vice President of Power Information Network for J.D. Power, claims that new-vehicle sales in Seattle, Washington, the first location for America's first sizable coronavirus outbreak and the country's 17th largest market, sank by an additional 10% compared to the rest of the U.S. Dealers still believe that there are things they can do to finish sales, despite the decrease in foot traffic.
Jason Courter, owner of Honda of Kirkland, stated, "There's a lot of ways we can handle things like this. We can sell cars online, we can sell cars over the phone."
Additionally, more dealers have started to offer pickup and delivery services, claims Auto News. They're also trying to help keep consumers at ease over coronavirus by communicating best practices with consumers, which includes cleaning and disinfecting vehicles.
Others, like Longo Toyota in El Monte, California is staying open and plans to continue operating during regular business hours. The dealer claims that it has increased the frequency of daily cleanings and the number of hand sanitizer and cleaning wipes that consumers and employees can use. The dealer states that these precautionary steps have been taken based on "guidance from the CDC, WHO, and LA County Department of Health."
While dealers offering consumers more options, like completing sales online or through a phone call and delivery services, will help keep maintain some level of sales, it's still a troubling time for the auto industry. With the government telling people to stay indoors, schools shutting down, and people losing jobs, we see sales continuing to drop until a cure for the coronavirus is made public. Even then, it could take some time for sales to rebound as the U.S. works its way back from the pandemic virus.