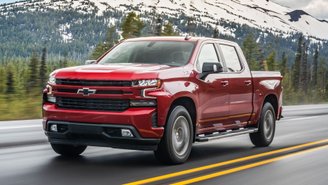 Despite the high numbers of confirmed coronavirus cases and incredibly high unemployment figures in the United States, automakers are eager to get production back up to what it was before the pandemic. Apparently, they'll have to go into overdrive, because dealers are expecting a shortage of pickup trucks on lots.
According to Automotive News, some of the incentives automakers are offering, especially ones from the Detroit 3, are continuing to draw consumers during the coronavirus outbreak and the downturn in the economy. Ram, Ford, and General Motors are all offering 0% APR for 84 months, which carries over to a lot of their respective pickup trucks. With trucks reigning supreme in the U.S., some dealers are worried that they don't have enough supply to meet the upcoming demand.
"The pipeline is very dry," Mike Maroone, CEO of Maroone USA, told the outlet. Maroone's stores, which include five locations in Colorado and one in Florida, only have a 30-day supply of the popular Chevrolet Silverado. "That is a problem for us," he stated.
GM is in an interesting position, because dealers already had a smaller number of available vehicles to sell because of the UAW strike that lasted 40 days last year. But it's not just GM dealers that are worried about running out of popular models, dealerships selling new Ram and Ford pickup trucks are also concerned. The combination of North American plants being closed since the middle of March and great incentives have made popular trucks hard to find for consumers, claims the outlet.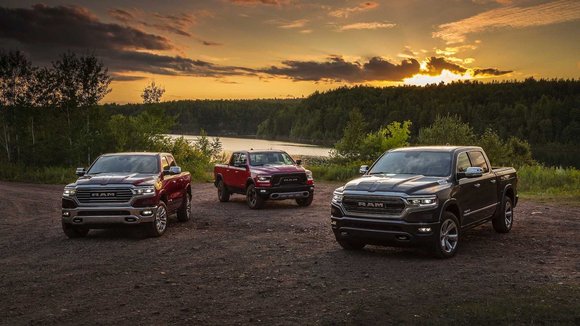 Data from J.D. Power reveals that inventory of light-duty pickup trucks in the U.S. could drop to 400,000 units by the end of May, which is far less than the 700,000 units from last year. Going forward, automakers are going to have to get plants up and running as soon as possible. If they don't, J.D. Power believes that inventory of trucks could fall to 260,000 units by the middle of the year.
According to a report by Morningstar, dealership inventory of Silverado pickup trucks averaged 82 days' worth in March, compared to 120 days' worth last year. For Ram dealers, pickup supplies fell from 134 days' worth last year to 114 days this year. Unlike the other two brands, the average dealer inventory for Ford's popular F-Series pickup trucks rose to 111 days' worth from 84 last year. The outlet claims that the automaker's decision to only offer its 0% APR for 84 months on 2019 models has a lot to do with the increase.
"It's going to get tight," said Inder Dosanjh, dealer principal at Dosanjh Family Auto Group, which operates 17 dealerships in the San Francisco Bay Area. "We need to start seeing cars by the end of June." If that's not the case, he believes that his stores will run out of Ram and Silverado trucks.
Automakers, including the Big Three, haven't introduced a formal restart date for their factories. An earlier report by the Wall Street Journal claimed that Fiat Chrysler Automobiles, GM, and Ford were holding talks with Michigan Governor Gretchen Whitmer and UAW leaders to introduce a tentative restart date of May 18. If that were the case, dealers would be able to get more supply of popular trucks just in time for the boom they're expecting to see.