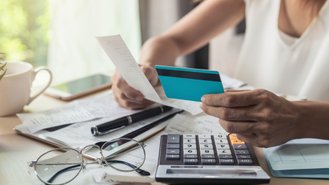 Many millennials entered the workforce with a financial disadvantage thanks to the 2008 market crash. With the recent COVID-19 pandemic and resulting economic downfall, they're at risk of falling even further behind compared to previous generations. Lower credit scores, interrupted employment stability, and less overall wealth could all impact a millennial's ability to buy a car in the immediate future, as well as get ahead financially in the long run.
Economists believe that the coronavirus pandemic could be worsening conditions for millennials, the group born between 1981 and 1996 that's also known as Generation Y. The pandemic has affected millions of Americans, with unemployment hitting record highs, but the unemployment rate was higher for millennials.
According to the Pew Research Center, 12.5% of millennials were unemployed in May 2020, which is higher than the rate for Generation X and baby boomers. The Federal Reserve Bank of St. Louis says 4.8 million millennials lost work between February and May of 2020.
Millennials entered a workforce that was being ravaged by the 2007-2009 recession. Due to the slow start of building financial stability, many of them began their adult lives with lower credit scores and less savings than the generations before them, making it harder for them to land on their feet so shortly after they learned to walk.
Not only did the statewide coronavirus shutdowns hit them the hardest, many millennials didn't have much of a safety net to begin with. The St. Louis Fed reports that over 16% of millennials didn't have $400 for an emergency expense in 2019. They also say that about 25% of millennial households have more debt than assets.
Millennials are being tested by having to overcome one recession at the beginning of their adulthood, and a possible second as a result of the pandemic. This could lead to them having even lower credit scores, more debt, and even less car buying power.
COVID-19 heavily impacted retail and hospitality industries, which are made up of a younger workforce. While many were eligible for unemployment benefits, the interruption in their work history could have lasting effects on their ability to take on car loans and other forms of credit.
A consistent work history is a cornerstone of getting approved for a bad credit auto loan. For borrowers with credit scores below around 660, subprime financing may be their best shot at getting approved. Millennials' average credit score was 668 in January of this year, according to Experian. It stands to reason that it's worse now.
Bad credit lenders generally require borrowers to have six months to one year at their current job. Furthermore, they may be looking for a consistent work history over the past three years with no gaps longer than 30 days between jobs. Shutdowns in many states lasted for three months, which may lead to problems.
With many millennials forced into unemployment, their chance to get approved for a subprime car loan, even after they return to work, may be gone. That is, unless they spend some time rebuilding their credit.
On top of all this, even those who were fortunate enough to qualify for unemployment benefits during the shutdowns can't get approved for auto loans. Bad credit car lenders don't offer loans to people who are only making a temporary source of income, let alone to borrowers without jobs.
The economic repercussions of the coronavirus pandemic are affecting all generations, but millennials are being affected the worst of the bunch. However, the effects are likely to trickle down to members of Generation Z, many of whom are just finishing up their four-year college degrees and attempting to enter the workforce in this turbulent economy.