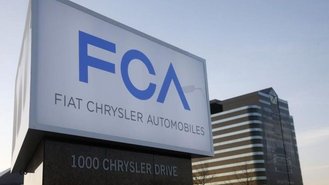 A new report emerged recently accusing FCA of some pretty shady book-cooking. According to a lawsuit filed by two dealerships, they were paid by FCA to falsify sales at the end of each month, then "unwind" the sales, which is a dealership term for cancelling the sale before the factory warranty kicks in, the following business day. If this is true, FCA could be in a whole world of hurt, of course.
With that said, FCA is, as expected, strongly denying that it asked the dealers to do such a thing. FCA also claims that these dealers threatened legal action if the automaker didn't give them open FCA sales points. The automaker claims that these dealers are all under-performers that have failed to live up to expectations since 2012, and that this lawsuit is an attempt to get preferential treatment.
FCA claims that it has requested evidence that it asked the dealers to falsify its sales, and they have yet to comply with these requests. The automaker also claims that is alerted the dealers that its own internal investigation turned up no evidence of wrongdoing. Despite this warning, the dealers, which are both owned by the Napleton family, proceeded with the suit. Since the lawsuit was filed, FCA's stock has fallen four percent.
FCA had a pretty good 2015, as it ended up 7 percent for the year in total deliveries, plus it has posted year-over-year gains in deliveries for 69 consecutive months. December was another good month for the automaker, with deliveries increasing by 13 percent.
We'll continue to monitor this situation and alert you of any new developments.