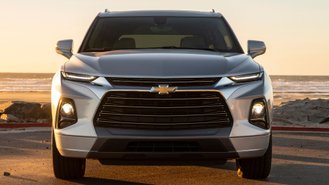 New & used car dealers are going almost 100% digital in order to connect & transact with buyers amidst COVID-19. Even as virtually every major brand is now offering deals, dealers are enabling consumers to do more online than ever before in the wake of social distancing rules due to the coronavirus pandemic.
Here's what we're hearing from CarsDirect's nationwide network of dealers.
Going 100% Digital
At Green Toyota in Springfield, Illinois, 100% of sales are now being conducted online. Apart from the convenience of at-home test-drives, some dealers are going beyond phone and email by offering the ability to interact using popular video conferencing platforms such as FaceTime and Zoom.
In some cases, dealers are reporting big increases in online chat and text messaging. In Texas, Team Gillman Honda of Fort Bend is offering photo & video walkarounds plus digital document signing. Some are even taking credit applications and photos & videos of trade-ins to save time.
Virtual Consultations
Here in Southern California, Camino Real Chevrolet is offering the ability to conduct virtual consultations. While the physical showroom is closed like most dealers in the state, the digital showroom remains open to help consumers who may not have the luxury to wait until the pandemic passes before replacing a car.
Home Deliveries
At online.cars, which specializes in online used car sales as part of McCluskey Automotive in Ohio, customers can have their car delivered in a big glass truck (pictured above) with a 3-day money-back guarantee. It's not every day that you can return a car in much the same way as a pair of shoes that don't fit.
In Arizona, a Hyundai dealer says offsite deliveries make up the majority of its sales. Late last month, the Korean automaker sent dealers a 20-page packet with complete guidelines for disinfecting vehicles, proper use of social distancing, and how to pick up cars for routine service directly from customers' homes.
Going The Extra Mile
Some dealers are going to extraordinary lengths to keep customers safe. In New York, buyers at Carmody Ford sign documents across an 8-foot table and receive their car in a dedicated glass room that essentially serves as a "clean room". Employees wear gloves and face masks and clean the room after use.
Puente Hills Ford is seeing an increased amount of business from healthcare workers and police officers working on the front lines of the pandemic. Last week, over half a dozen brands expanded first responder discounts to include healthcare professionals for the first time for doctors, nurses, and hospital workers.
Our Take
The effects of COVID-19 have now touched nearly every aspect of society and led to deep uncertainty. Fortunately, there appear to be more choices than ever before for interacting and transacting digitally in order to research and buy a car from the safety of home.