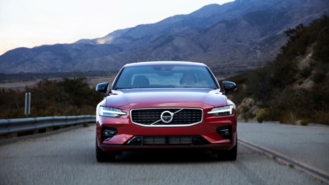 Automakers are rushing to introduce subscription services as consumers are moving away from traditional car ownership. Volvo was one of the first brands to introduce a subscription service, which is called Care by Volvo. As with any new thing, there are some teething issues to sort out, and now, the Swedish automaker's subscription service has run into a snag, as California new-car dealers have asked Volvo to bring Care by Volvo to a halt.

As Automotive News reports, the California New Car Dealers Association has asked Volvo to stop offering its vehicles through Care by Volvo in the state. The reasoning behind the request is because, as the CNCDA claims, Care by Volvo violates California's consumer protection and franchise laws.

In a letter from CNCDA president, Brian Maas, to CEO of Volvo Cars of North America, the association claims that Care by Volvo is "directly competing" with Volvo dealers and that "Volvo illegally modified its franchise agreements with dealers." In addition to these claims, CNCDA states that Care by Volvo violates California's "payment packing" laws that prohibit dealers from 'packing' the cost of insurance into a monthly payment.

Volvo gave Automotive News a statement, claiming the automaker stands by Care by Volvo. In the statement, the Swedish brand stated that it "has always had an open and honest dialogue with its retail partners about Care by Volvo…" A formal response from Volvo is expected to arrive sometime next week.


Through Care by Volvo, users can choose between a Volvo S60 and an XC40. The S60 Momentum costs $750 a month, while the S60 R-Design is priced at $850 a month. The XC40 is a little more affordable, as the Momentum costs $700 a month, while the R-Design is $800 a month. Those prices include insurance, maintenance, and road hazard protection.

There are no official figures on just how popular Care by Volvo is, but the subscription service must be well liked, as the U.S.' entire allocation of XC40 models were accounted for in just four months when the service was introduced back in 2017.