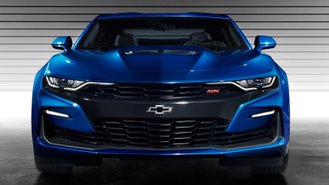 In the face of increasingly severe ramifications as a result of the coronavirus crisis, car dealers are responding to meet the needs of consumers. Based on our analysis, many are ramping up efforts to put even greater emphasis on their digital presence due to consumer constraints like home isolation and social distancing.
While a limited number of dealers have temporarily closed their doors, most remain open with normal business hours. In most cases, dealers have updated their websites to acknowledge the situation and assure customers of measures to increase safety such as increased sanitization of cars and facilities.
Meanwhile, automakers have started introducing coronavirus assistance programs like deferred payments and 0% financing for up to 84 months. Industry publication Automotive News reports that forecaster J.D. Power expects as much as a 41% decline in monthly sales compared to the same period a year ago.
Some dealers tell us that they're ramping up digital advertising to respond to a drop in foot traffic on the lot. Many are taking steps such as clearly promoting online buying options as well as home delivery. That said, some automakers have put a pause on production in anticipation of a substantial drop in demand.
Third-party automotive websites are taking steps to support dealers' digital marketing efforts. For example, one major car listing site sent an email to dealers yesterday offering a 50% discount on new car listings and advertising. That said, COVID-19 appears set to have a major impact on car sales this year. Analysts at ALG say car sales could fall by anywhere from 500,000 to as many as 2.4 million vehicles depending on the length of the economic slowdown.
For now, those in the market to add or replace a car should be aware that the situation is still developing on an almost daily basis. For example, SoCal dealer Longo Toyota was open last week with a letter posted online stating they were monitoring the situation. As of this past Tuesday, the dealer halted sales operations for a 2-week period ending March 31. We expect more dealers to respond as the situation requires.