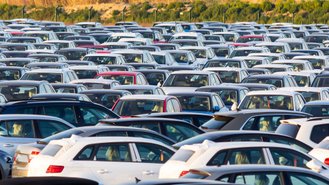 Now that things are open and people are returning back to work, consumers are looking to take advantage of excellent offers automakers had during the COVID-19 pandemic. Unfortunately, new vehicles were hard to find during the pandemic and continue to be hard to find now when things are starting to return to the new normal. According to data from Cox Automotive, the inventory of unsold new vehicles is even lower than before.
According to the company, the total supply of unsold new vehicles in the U.S. was at 2.33 million units at the end of July. That's lower than it was at the end of June when 2.55 million units were available across the country. Compared to July 2019, these figures are incredibly low, as the total was 3.12 million a year ago. In terms of days, the current national supply will only last for 62 days. At the end of June, the number of days was 70 and 79 last July.
Since consumers are all about SUVs and pickup trucks these days, those are some of the hardest body styles to find new at dealerships. Cox Automotive's data reveals that there are only 37 days' supply of compact pickup trucks, which are some of the most popular vehicles on the market. Currently, the Toyota Tacoma is going to be the hardest pickup to find, as dealers have an average of 20 days' supply.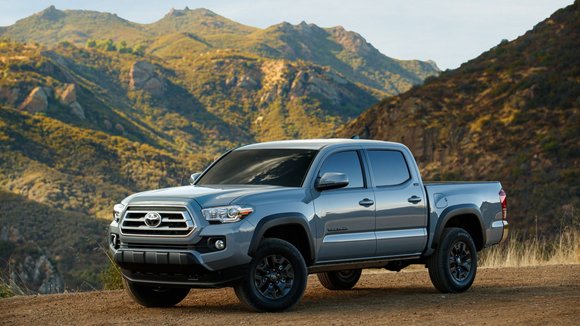 Compact and midsize SUVs are another popular category for U.S. consumers and will be incredibly hard to find. The favored Kia Telluride, which has been hard to find on dealer lots since it was introduced, is virtually impossible to find with just a 5-day supply on average. The Hyundai Palisade won't be as difficult to find, though a 20 days' supply is still well below average.
Since subcompact vehicles have all but disappeared and become some of the least popular options on the market, they're the vehicle with the most amount of inventory. Cox Automotive's research found that vehicles that cost less than $20,000 had 81 days' supply. Even cars priced at the $20,000 to $30,000 range had a better-than-average 70 days' supply. So, if you're looking for an affordable small car, chances are you'll be able to find one of those pretty easily.
In terms of automakers, Toyota (34.3 days' supply), Lexus (35.3), Subaru (38.5), BMW (43.6), and Mazda (53.0) have the lowest available inventories in the U.S. Jaguar (100), Lincoln (103.4), Buick (113.4), Mitsubishi (114.8), and Fiat (121.8) have the most available inventories.
The end of summer is usually when automakers start to bring the new model year to dealers. For 2021 models, though, they're well behind schedule and consumers have very few options to purchase. The report indicates that only 0.5% of the current inventory of new vehicles in the U.S. are 2021 models. Last year, when automakers were making the switch from 2019 to 2020 models, dealer stock nationally was comprised of more than 9% of 2020 models.
With demand looking like it's exceeding supply, consumers may have a hard time finding the exact trim, color, or features list they want in a new vehicle. With sales going up in July, compared to prior months, factories are going to have a hard time catching up with consumer demand. So, the problem of finding the perfect new car might hang around for some time.