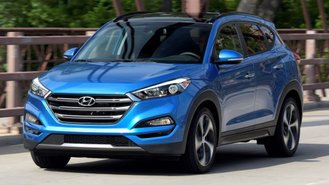 When the coronavirus hit the United States, nearly every automaker with a factory in the country shut things down to stop the spread of the virus. Hyundai, like many others, shut down its plant in Alabama on March 18 after an employee tested positive for COVID-19. But while the automaker closed its plant in the U.S., it decided to increase vehicle production at its South Korean factory and ship the vehicles over. According to a report by Reuters, the plan backfired and now sees thousands of Hyundais sitting idly by at U.S. ports as sales dropped.
The outlet claims that Hyundai increased its domestic production up to 98% of capacity before the end of March because of two points. One, was that the Korean market was recovering from a lackluster February, while the other was a bet that demand for vehicles like the Tucson would increase in the U.S. America, after all, is Hyundai's largest overseas market outside of China. Because of these two factors, Hyundai shipped 33,990 vehicles to the U.S. last month, according to Reuters, which is 4.3% more than last year.
Because of slumping sales in the U.S. and the majority of sales departments in dealerships being closed for the majority of the month, Hyundai's consignment of cars that came over from South Korea are now sitting at U.S. ports, claims the outlet. The article wasn't able to verify how many units are actually sitting at ports, but it's enough for Hyundai to idle a Tucson production line in South Korea for five days last week.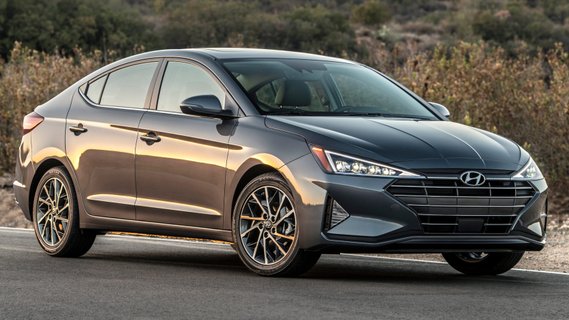 "Hyundai Motor has been maintaining strong cooperative relationship with our dealers around the world and we will overcome this difficult time by further enhancing collaboration with our dealers," said the automaker in an emailed statement to Reuters.
To help sell cars during this precarious time, Hyundai has introduced quite a few programs since March for interested buyers and consumers that have been affected by the coronavirus. Hyundai's Job Loss Protection program offers up to six months of payments for new owners that have lost their job because of cutbacks related to the coronavirus. Consumers must have purchased or leased their vehicle between March 14 and April 30.
Hyundai is also offering consumers 0% APR for 84 months, as well as a 120-day deferral on the first month's new car payment on a few 2019 models. That's one of the best deals we've seen so far. With such a good deal available, it's safe to assume that it has something to do with trying to move the large number of vehicles sitting at U.S. ports.
Originally, Hyundai shut down its plant with the intent of opening it back up on May 4. We haven't heard any updates from Hyundai yet, so we still expect that timeline to be in place.