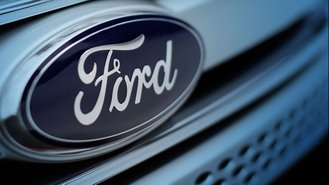 Luxury automakers are moving downstream with new offerings to entice a younger crowd. Take a look at the Mercedes-Benz A-Class or the BMW 2-Series Gran Coupe as proof. American automakers, though, are moving in a different direction. Ford, for instance, decided to stop selling cars in America a few years ago, driving its prices up. That means you'll have to spend more than $20,000 to get into one of the brand's cars. Apparently, Ford's not the only American automaker that's ditching entry-level models. That's not a good thing.
As The Detroit News points out, the most affordable Ford consumers can purchase is the EcoSport SUV, which costs $21,090 including destination. That's a large jump up from the 2019 Fiesta that carried a price tag of $15,135. Fiat Chrysler Automobiles is in the same boat, as it recently discontinued the Fiat 500. With that change, FCA doesn't have a vehicle that starts at under $20,000 either. Only Chevrolet continues to offer subcompacts that are below the $20,00 mark – the Spark is the most affordable offering at $14,095.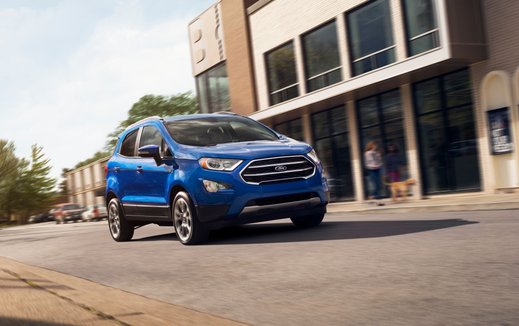 With American automakers moving away from small cars, it's opened the door for Asian marques that are not only continuing to offer small cars but also expanding with more affordable SUVs. Kia, Nissan, and Hyundai all have sub-$20,000 SUVs. If you include cars under that price mark, Nissan, Hyundai, Toyota, Kia, and Honda all have options that fit the bill.
The outlet reports that Ford left the small-car segment because of its global footprint, which is in North America. While Ford believes it's making the right move, an unnamed dealership in Michigan isn't happy with the decision. It's costing them sales, as consumers look to foreign brands to get a car within their budget.
The high prices of new cars, especially SUVs, are driving consumers to purchase more used vehicles. Analysts at Cox Automotive told the outlet that consumer interest in used cars is hurting automakers' profits. Automakers make their big bucks selling new cars and that simply isn't happening in large enough numbers. That begs the question of, what happens in the case of a recession?
Usually, when the stock market crashes, consumers look to trade their fancy, large, expensive SUVs for small, efficient, and affordable cars. Without affordable vehicles to fall back, it leaves American brands at the mercy of the economy. A sales chief at a Ford dealer stated that the brand is looking to put more emphasis on used vehicles. Apparently, selling maintenance contracts and insurance on used vehicles results in larger margins than selling new small cars like the Fiesta or Focus.
American automakers are taking a different route than Asian brands, which have no plans to stop selling small cars in the U.S. So far, the decision has paid off. Whether it continues to pay off in the future remains to be seen.