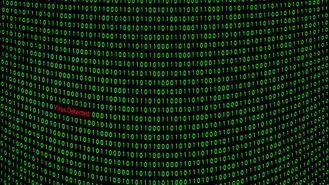 The inherent risk of losing total control of your vehicle is flat-out frightening as evidenced by last week's news of how two professional hackers remotely took control of a Jeep Cherokee. The event was covered thoroughly, but it left us wondering about the overall state of in-car tech. We're partially to blame, as our appetite for always wanting to be connected has manufacturers scrambling to add heaping helpings of the feature to their model lineups. Moreover, some shoppers who err on the side of caution want to minimize the possibility of their vehicles getting hacked.
We thought to ourselves: which cars are the most disconnected? To help clarify, we're talking about vehicles that aren't connected to the internet and don't have their own individual IP address--a requirement for those who want full Wi-Fi connectivity wherever they go.
But the feature also offers a springboard for potential hackers to take control of the vehicle. Though the feature in regards to FCA vehicles has since been remedied, how long will it take for hackers to figure out how to get around the wall which has been set up?
It's also important to note that the Jeep Cherokee is also offered without the upgraded connectivity feature, Uconnect Access. In the case of the Jeep Cherokee, shoppers would have to opt for the base-level infotainment system (5.0/RA2).
Please note that you have the option of deselecting full Wi-Fi connectivity by selecting the base or mid-level trim. Some higher level trims might come with the fully-loaded version of the brand's infotainment system, which usually features full Wi-Fi connectivity and subsequently an individual IP address.
Midsize Sedans
See the latest in new sedan deals »
Compact Sedans
See the latest in new sedan deals »
Crossovers
See the latest in new crossover deals »
Trucks
See the latest in new truck deals »