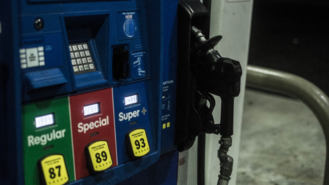 Gasoline continues to be cheap in the U.S., and while the majority of drivers wouldn't see that as a bad thing, it could pose a few issues for the country. According to a report by the The Detroit Free Press, low gas prices could spell disaster for the U.S.' roads and climate.

According to the American Automobile Association, the national price of gas is $2.237 a gallon, which is low compared to last year's national average of $2.491. Lower gas prices means there are more drivers on the road, which will negatively affect the roads that aren't great to begin with. More drivers also mean more pollution, even with more fuel-efficient vehicles.

How can we fix these issues with gas being this cheap? The answer, at least according to the report, could be a higher gas tax. At the moment, each state has a separate gas tax, which is a mix of federal and state levies neatly combined into one. Raising the gas tax would raise gas prices, reducing the number of drivers on the road and emissions. Higher gas prices would also help states raise some more funds for road repairs.
Another answer could be to charge pickups and SUVs at a higher gas tax rate than other vehicles, which could make sense. The best-selling vehicle in 2018 was the Ford F-Series. And while Ford has made great strides in improving the pickup truck's fuel economy, it's still not as efficient as a regular Honda Civic. We know, we know, two completely different vehicles, but with the increase in popularity of crossovers, SUVs, and pickup trucks, there are more large vehicles on the road than before.
The current administration, though, has downplayed all signs and reports on the effects that climate change could have on the country. Last year, the Trump administration announced plans to bring an abrupt end to fuel-efficiency requirements that President Barack Obama put into place during his presidency. President Trump also announced plans to revoke California's ability to set its own emissions standards.

While having better roads, less traffic, and cleaner air sounds like a good thing, the majority of drivers may rather have cheap gas and their pickup truck/crossover/SUV to drive every day.