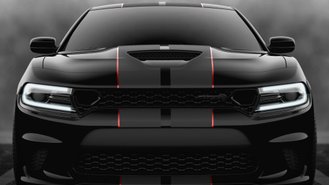 Why is the Dodge Charger still around? Think about it—it's a large, rear-wheel-drive sedan that continues to soldier on as automakers abandon sedans for crossovers, trucks, and SUVs, and yet, here's the Charger still doing its own thing with new powertrains and packages every few years even if it's virtually unchanged since 2011. Dodge has continued to refine the Charger, maintaining its relevancy. One way Dodge has done that is with the Hellcat—a 707-horsepower super sedan. Dodge is continuing to keep it relevant with the recently announced Octane Edition for 2019.
At its core, the Octane Edition is an appearance package for the Dodge Charger SRT Hellcat. For $1,495, on top of the car's $67,245 starting price, customers can order the Octane Edition in one of two flavors—Pitch Black or White Knuckle. The Pitch Black pack gives the Charger Hellcat a murdered-out look, with satin black stripes and dark accents. The White Knuckle flips that script.
Inside, SRT Performance seats with the SRT Hellcat logo are new. They feature contrasting red stitching, which continues throughout the interior, and are paired with red seatbelts. Twenty-inch forged aluminum wheels and Brembo brakes with red six-piston calipers up front, and four-piston calipers at the rear are also added.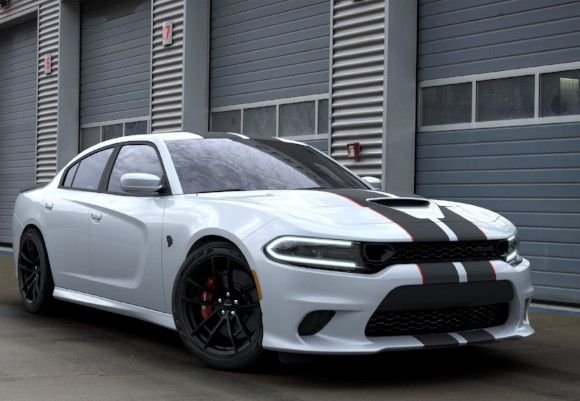 Dodge is limiting the Octane Edition's availability. The automaker will only offer the package for a limited amount of time, discontinuing it at the end of the 2019 model year. These sort of packages aren't new. There are rumors of a Satin Black appearance package coming for the Charger Hellcat that differs from the Octane Edition.
The Charger SRT Hellcat's most daring feature is its powertrain, which is a supercharged 6.2-liter V8 producing 707 horsepower and 650 pound-feet of torque. While that is exciting in its own right, the Charger Hellcat is expensive, and while Dodge has done plenty to keep the Charger feeling fresh, the sedan has changed little since its last major update in 2011.