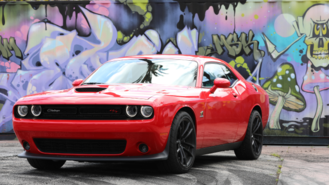 The Dodge Challenger is ancient in automotive years. Dodge first introduced the current generation 11 years ago in 2008 and has changed little since. You'd think a decade-old platform would languish in sales, but you'd be wrong. Sales of the two-door Dodge Challenger surged last year, outselling the Chevrolet Camaro for the first time — and by a wide margin, too, according to the Detroit Free Press.
In 2018, Dodge sold 66,716 Challengers, claiming 23 percent of the market. That far outpaced Camaro sales with Chevrolet selling 50,963 for 21 percent of the market. The trend has contained through the first quarter of 2019, with Dodge Challenger sales ahead of the Camaro — 13,431 to 12,083, respectively.
Over the last few years, Dodge has invested heavily into refining the Challenger, introducing new trims such as the Hellcat, Demon, and Redeye. Pair these very fast, very powerful two-door land yachts with effective, targeted marketing, and you begin to see how Dodge captured new Challenger fans. Also, Dodge has worked hard to keep the Challenger's design feeling new and fresh both inside and out without a significant redesign.
The Dodge also has a host of practical reasons as to why it's outselling Camaro. One of the biggest differences between the two is the size. The Challenger is massive by comparison, capable of fitting five adults where the Camaro is better suited for two adults and maybe two children. The Challenger also offers all-wheel drive, cribbed from the Dodge Charger. The versatility helps when consumers want something fast, attractive, and practical.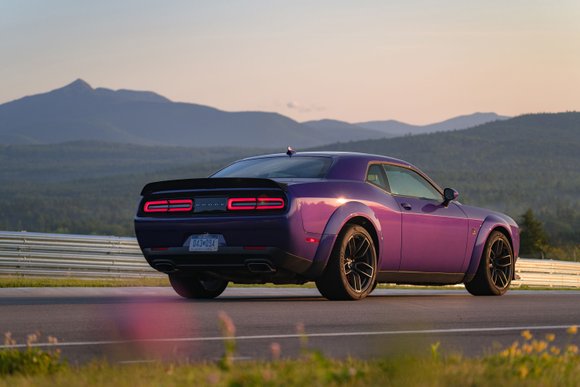 What's strange is when you compare pricing between the two, the Dodge is a bit more expensive. The cheapest Challenger starts at $27,845 compared to the entry-level Camaro at $25,995. Even the high-end Camaro is less expensive than the Dodge, costing as much as $74,085 compared to the Dodge Challenger SRT Hellcat Redeye Widebody for $96,321.
Either way, this healthy competition for customers is good for the customer. Dodge isn't slowing down with its support for the Challenger, and General Motors has said it would continue to compete in the segment.