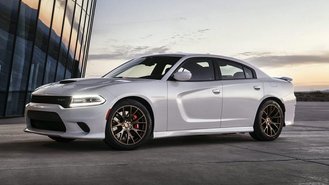 We've gotten used to stories of outrageous markups when demand for a new performance car outstrips supply. But if you're in the market for a 707-horsepower Hellcat you should know about another unscrupulous tactic being used by some Dodge dealers.
Gualberto Ranieri, FCA's senior vice president of communications, has taken the extraordinary measure of warning customers about rogue dealers who are taking orders and deposits for cars they may not be able to deliver for several months—or ever.
Two key factors contribute to this unethical business practice:
On one hand, there simply aren't that many Hellcats to go around. Orders are prioritized by a store's total Dodge sales, and eligible dealers are scheduled to receive a maximum of one Hellcat—Challenger or Charger—per month. In a best case scenario, a high-priority dealer is capable of delivering no more than twelve Hellcats in a calendar year.
On the other hand, Hellcat allocation rules specifically discourage dealers from slapping massive markups on window stickers and waiting around for buyers. If a Hellcat sits unsold for more than five days this month, for instance, the dealer won't get another one next month.
So what's an unethical dealer to do when price gouging looks less profitable? Take orders—and deposits—for Hellcats, even if they don't necessarily exist.
Advice for Hellcat Shoppers
Find your local authorized Dodge dealer here to get satisfactory answers to these questions before placing your Hellcat order:
How many Hellcat orders do you have pending? Where will I be on the list?
Based on your prior 90-day Dodge sales and previous Hellcat scheduling, when I can I expect delivery?
Do you require a deposit? Is it refundable? When?
Broader Implications
It would be wise to vet the order of any high-demand vehicle this thoroughly—especially as Chevrolet and Ford continue to join FCA in rolling out ultra-high-performance variants of models like the Corvette and Mustang.