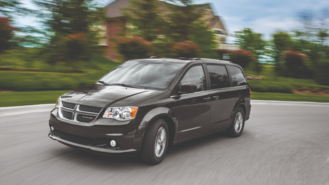 Sure, new cars are more expensive than ever, but they're also packed with the latest technology, are more comfortable than ever, and more efficient than before. While buyers are flocking to new crossovers and SUVs in hordes, Dodge's ancient Grand Caravan is still doing extremely well.

As Motor1 reports, Dodge, somehow, managed to sell 151,927 units of the Grand Caravan in 2018. Incredibly, that figure made the Grand Caravan the most popular minivan last year. Compared to the sales figures of other minivans reveals just how well the van did. The Kia Sedona posted a total sale of 17,928 units, Honda sold 106,327 Odyssey minivans, Chrysler shifted 118,322 Pacifica vans, and the Toyota Sienna accounted for 87,672 sales.

Crossovers and SUVs may be hot, but the Grand Caravan managed to outsell some popular options, as well. According to the outlet, Dodge's old minivan outsold the Dodge Durango, Chevrolet Traverse, and Ford Edge.

While there's no way to really pinpoint why the Grand Caravan is doing so well, affordability is one of the key areas where the minivan excels. Pricing starts at $28,045, which is lower than the Pacifica, Edge, Durango, Odyssey, Sedona, and Sienna. Minivans, despite having an old-school design, are still more versatile and usable than SUVs, especially when it comes to ferrying seven passengers around.


When we drove the Grand Caravan, we found the model to be a great, no-frills option that was good for consumers looking for great value. The minivan, though, lacked a lot of the same safety features and safety ratings as more modern options. Fuel economy wasn't stellar either, and acceleration lagged behind the competition, as well.