For drivers with children, a good Lower Anchors and Tethers for Children (LATCH) configuration can make putting child restraints, whether that's a child seat or a booster seat, into a vehicle much easier. The Insurance Institute for Highway Safety (IIHS) tests a vehicle's LATCH system and marks it with a score of Good+, Good, Acceptable, Marginal, and Poor, similar to the scores it gives cars for its crash tests. In the institute's testing, LATCH systems found in domestic brands rated lower than ones in foreign automobiles.
The IIHS' LATCH testing breaks down as follows for 2019 models: 21 vehicles earned a rating of Good+, 33 cars were rated to be Good, 88 received a rating of Acceptable, 49 were found to be Marginal, and four earned a rating of poor. Vehicles from Toyota and Subaru had the easiest LATCH systems to use, while cars from U.S. brands didn't fare as well. A good LATCH system, as the organization points out, can help protect a child better in the case of an accident versus child restraints that are installed using a car's seat belts.
For Subaru, seven of its vehicles have LATCH systems that earned a rating of Good+ (Ascent, Crosstrek, Forester, Impreza, Legacy, and Outback) – Subaru only has eight vehicles in total – while a total of seven of Toyota and Lexus' (RX, UX, Avalon, Camry, Corolla Hatchback, Prius, and RAV4) vehicles had the same rating. Audi had seven vehicles that earned a rating of Good, Nissan had five, while Mercedes-Benz had four.
At the other end of the list, Ford and General Motors both failed to have a single car that earned a rating of Good+ or Good. Only one car in FCA's extensive repertoire – the Jeep Cherokee – earned a Good+ designation.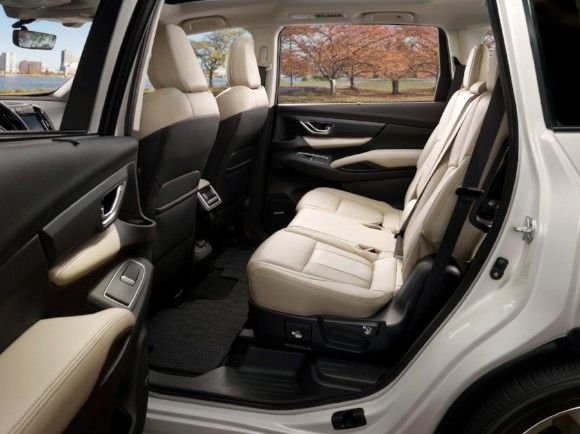 The Ford Fiesta (both the hatchback and sedan body styles), Infiniti Q70, and Jeep Compass earned a rating of Poor. Most of Chevrolet's cars, including the Camaro, Malibu, Bolt, and Suburban had LATCH systems that were found to be Marginal. A lot of Fords – the Mustang, Escape, and Fusion – also received a rating of Marginal. The Dodge Journey, Dodge Charger, and Chrysler Pacifica didn't perform well, either, getting the second worst rating from the IIHS.
There are five requirements for a car's LATCH system to earn a rating of Good. The first one is that the lower anchors can sit no more than 3/4 inch deep within the location where the seatback meets the bottom seat cushion. The lower anchors must also be easy to maneuver. Thirdly, the amount of force required to attach a standardized tool must be less than 40 pounds. The fourth requirement involves the location of the tether anchors, which have to be placed on the car's rear deck or in the middle of the seatback. Lastly, the location of the tether anchor can't have any other hardware nearby that could be confused for being a tether anchor.