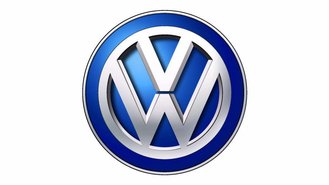 The emissions scandal that stalled Volkswagen sales in the US isn't slowing the company down globally – it's now the biggest carmaker in the world.
The Volkswagen Group surpassed Toyota to be the world's largest carmaker in 2016, according to USA Today. VW's sales were up 3.8 percent last year to 10.31 million vehicles, compared to Toyota's 0.2 percent rise to 10.18 million.
Toyota has held the title of world's largest automaker since 2012 after recapturing it from General Motors. But GM's decades-long dominance was toppled by the Japanese automaker in 2008 at the height of the financial crisis and the American company's precarious financial situation that led to its bankruptcy.
While VW still struggles in North America on the heels of the diesel emissions controversy that continues to play out, its growth came largely from the Chinese market, where it's one of the leaders. It also continues to succeed with its premium brands such as Audi, Porsche, Bentley and Lamborghini.
It remains to be seen if VW can hold onto the title, one its executives have long coveted. Sales in the US will undoubtedly have to pick up for that to happen, and Toyota is on the verge of rolling out new products that are crucial to its continued popularity around the world.