Electric car buyers in California may be in for a shock when they go to apply for a rebate from the state's Clean Vehicle Rebate Project (CVRP) website. That's because the program expects to run out of money before new funding is approved for the 2017-2018 fiscal year.
Since June 30, most new applicants are being put straight onto a waiting list. The only exception is low-income buyers, who are being given special priority and will receive rebates normally. So how long should shoppers expect this to last? What does this mean if you recently bought an EV?
Here's what you need to know.
State of Limbo
The CVRP currently offers most applicants $2,500 for purchasing an EV, $1,500 for buying a plug-in hybrid and $5,000 for hydrogen vehicles. However, those with incomes less than 300% of the federal poverty level are eligible for as much as $4,500 toward an EV, $3,500 toward a plug-in hybrid and $7,000 toward the cost of a hydrogen vehicle.
Although Governor Jerry Brown recently approved the latest budget, the Center for Sustainable Energy (which administers the program) says Greenhouse Gas Reduction Funds were not included. According to CSE spokesperson Chuck Colgan, the group expects the legislature to make a decision by the end of its session on September 15.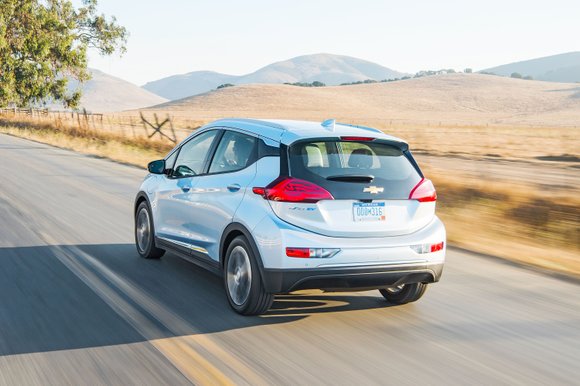 In the meantime, the group says it expects to run out of funding. The program website states "FY 2016-17 funding will be exhausted before FY 2017-18 funds will be appropriated and allocated to the project." New applicants who aren't classified as low or moderate income are being put onto a waiting list and will be issued rebates once funding is approved.
Those who applied for money before June 30 shouldn't worry, however. The program's website says funding is reserved at the time of application. As a result, those applicants should expect to receive checks in the mail normally provided that all requirements have been met.
Should You Wait?
At the moment, there appears to be no reason to doubt that California will suddenly halt its support of EVs due to the important role they play in the state's clean air initiatives. However, if you're looking to buy or lease a new electric car and were hoping to get a check in the mail right away, you may be in for a wait.
This is an important time for electric vehicles. The Chevy Bolt EV is about to begin a national roll-out and production of the much-anticipated Tesla Model 3 has begun. Later this year, Nissan will unveil a completely redesigned Nissan LEAF boasting the latest driver assistance technology.
Manufacturer incentives continue to be extremely aggressive even following the recent Fourth of July holiday. Based on our monthly lease analysis, the Ford Focus EV ranks as the best lease on an EV starting at just $139/month, with a lower effective cost than a regular gas Focus despite a $8,345 difference in MSRP.