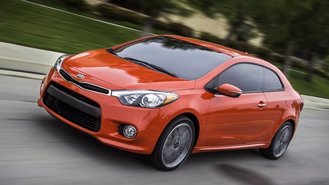 In a rather unsurprising move, Kia has decided to discontinue the Forte Koup. The move, confirmed by a Kia spokesperson today for CarsDirect, comes amid weak consumer demand for small cars.
The Koup has been one of only a handful of models offering a slightly sportier alternative to most budget-priced cars in the low $20,000 range. Based on our analysis, time may be running out if you still want to buy one.
Here's what you need to know.
Bye-Bye, Koup
The decision to axe the Koup was confirmed for CarsDirect today by Kia spokesperson James Hope, who stated "To better align with our customers' purchasing trends, KMA will discontinue the two-door Koup following the sell-down of remaining 2016 model year inventory."
Demand for small, economical cars has suffered as the result of cheap gas and the popularity of crossover SUVs. That said, Mr. Hope pointed out "Sales of the compact Forte model line reached new heights in 2016, and through the first quarter of 2017, Forte sales are up nearly five percent over last year's record pace."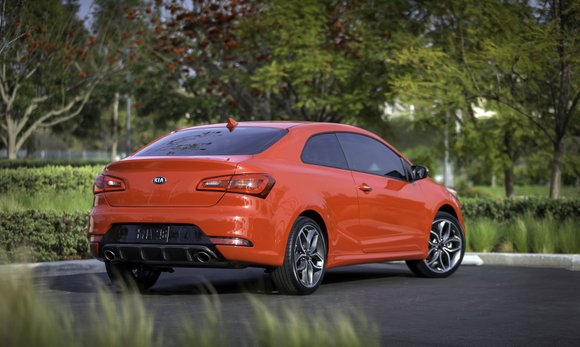 He added, "Kia Motors America (KMA) is committed to maintaining competitiveness and leadership in the compact car segment as evidenced by recent enhancements to the Forte sedan and Forte5 for the 2017 model year."
So is the Koup's demise surprising? Not really.
The model has largely been overshadowed by the redesigned 2017 Forte introduced last summer. It has also arguably been a hard sell next to the revamped Honda Civic Coupe, which has more features, better fuel economy and roughly the same MSRP.
The Forte Koup EX is powered by a 2.0-liter 4-cylinder engine rated at 173 hp. The sportier SX uses a 1.6-liter turbo producing 201 hp. MSRPs start at $20,740 with destination, but we're seeing potential for real-world prices in the low $17,000 range when factoring this month's $2,500 rebate and a modest dealer discount.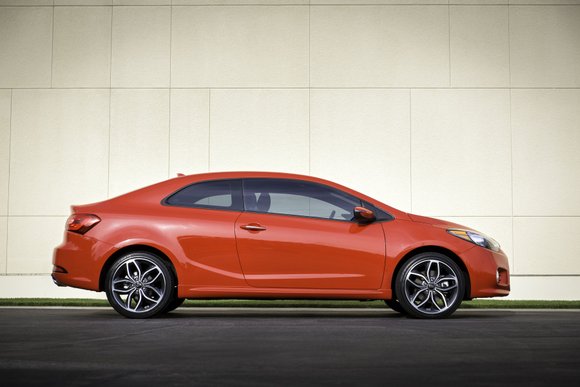 In contrast, the 2017 Civic Coupe starts at $20,825 with the available CVT and offers the latest tech. Equipped with its 1.5-liter turbo and CVT, the car also earns an EPA rating of 35 mpg overall (versus a meager 28 mpg in the 4-cylinder Koup with automatic).
Based on our analysis, supplies of the Forte Koup are running very thin. You can still find one, but you may have to do some searching. If you like the styling of the Koup and are hoping to take advantage of big discounts, now may be the last chance to do so before the car is gone for good.
Learn more about the Forte Koup »