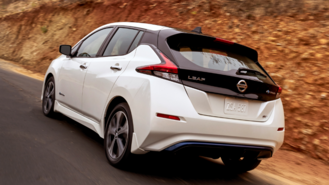 Automakers looking to come out with electric vehicles are quickly approaching the lurking 200,000-unit limit of when the $7,500 federal tax credit will disappear. The limit applies to every automaker, which puts brands like Tesla and Chevrolet at a disadvantage, as they came out with production versions of electric cars before other manufacturers. While the longevity of the federal tax credit is still up in the air, a new pair of bills have been introduced in the U.S. Senate that will do one of two things: end the federal tax credit all together or increase the sale figure for automakers.

According to The Detroit News, U.S. Senator John Barrasso, R-Wyoming, is looking to get rid of the federal tax credit all together. Instead of giving buyers a tax credit on electric vehicles, Barrasso's measure would actually put a new tax on EVs and alternative fuel cars into play. With the money from the new tax, the federal Highway Trust Fund would get some more money in their rainy-day fund for various construction projects, claims the outlet.

Another U.S. Senator, Dean Heller, R-Nevada, introduced a bill that would keep the tax credit in place, going further by actually lifting the 200,000-vehicle cap that some automakers are approaching. Heller's unpublished bill would give consumers the ability to get the full $7,500 federal tax credit, regardless of how many units they've sold.

At the moment, consumers are eligible for the full $7,500 federal tax credit for all electric cars sold in the U.S. Tesla, though, recently hit the 200,000 cap, which means that buyers will have to take delivery of one of its vehicles before the end of 2018 in order to get the full amount. Starting in 2019, Tesla buyers will only be eligible for a $3,750 credit for the purchase of an EV. Other automakers that are close to hitting the 200,000 cap include General Motors and Nissan. GM has sold roughly 186,000 electrified vehicles, while the Leaf has accounted for 127,000 units sold.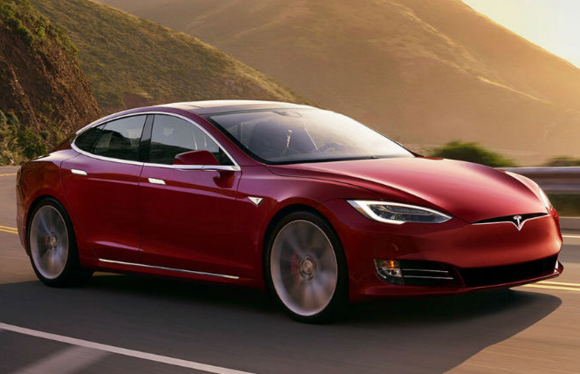 As The Detroit News points out, Barrasso's argument for eliminating the federal tax credit has to deal with funding and the way the drivers maintain federal roads. Drivers behind the wheel of a gas-powered vehicle pay roughly $0.18 for every gallon of fuel they put into their vehicle. That money goes into the Highway Trust Fund to fix roads. Since electric cars don't use gas, owners aren't taxed for maintaining federal roads. By requiring EV owners to pay a fee during tax season, Barrasso's bill would essentially make it an even playing field, regardless of what type of fuel a vehicle runs on.

On the other hand, under Heller's bill, automakers wouldn't be constrained by the current 200,000-unit cap. Instead, a phase-out period would begin for every automaker in 2022. Obviously, any automaker that's developing electric vehicles at the moment would benefit from the formal introduction of Heller's bill, while consumers are the ones that would suffer if Barrasso's bill went forward.

The federal tax credit was introduced to make electric vehicles more affordable and more of an attractive proposition compared to gas-powered cars. Automakers haven't found a way to make affordable EVs that have a usable amount of range, which is why electric cars are usually priced higher than similar gasoline counterparts.

Any electric vehicle that has a capacity of 4-kWh or greater is eligible for the federal tax credit. Plug-in hybrid models, like the Chevrolet Volt, also fall under the credit's umbrella. As long as the automaker hasn't hit the 200,000 cap, every car that matches the aforementioned criteria is eligible, regardless of price. Getting a Tesla Model X with a price tag of over $100,000 will still net you the $7,500 credit as going with a Chevrolet Bolt EV that starts at approximately $36,000.

There's another caveat to get the full federal tax credit. In order to get the full $7,500 credit, buyers must have a federal tax liability for the same amount. Say you only have a tax liability of $2,500, the most you'll be eligible for is $2,500, even if the automaker and the car still qualifies for the $7,500 credit. Income doesn't matter, meaning millionaires are still eligible for the full amount as long as they have the right tax liability.

As The Detroit News points out, if Congress is looking to boost electric-vehicle sales, keeping the $7,500 federal tax credit in place is a good way of keeping consumers interested in electrified cars.