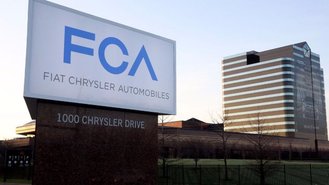 Fiat Chrysler Automobiles could finally be selling diesel vehicles in the U.S. as soon as next spring if the automaker can win approval for its proposed emission fix from federal regulators.

Earlier this year, the Department of Justice accused and then filed suit against FCA of using software on vehicles built between 2014 and 2016 that led to excess emissions from diesel vehicles during normal driving conditions. FCA has denied any wrongdoing that the company attempted to create software to skirt diesel emission regulations.

FCA's lawyer, Robert Giuffra, said at a San Francisco court hearing the automaker expects the Feds to approve its proposed fix by the end of March or early April, according to Reuters (via Automotive News). The approval would come after testing the fix, which takes about three months. Testing should start later this month, Giuffra added.

The hope is to use the proposed fix for the nearly 104,000 vehicles sold between 2014 to 2016 in 2017 model year vehicles. Giuffra said the diesel engine and emissions controls are identical between the previously sold vehicles and the 2017 models.

FCA's allegations of cheating came after Volkswagen's own diesel emissions scandal, which became known as Dieselgate. Regulators across the industry increased scrutiny on diesel vehicles and their emission data. Regulators looked into Mercedes-Benz diesel vehicles as well, with the automaker pulling a request to sell its own 2017 diesel vehicles in the US earlier this year.