Google "Death Wobble" and the search engine giant will return 4.24 million results. It's a common problem with the Jeep Wrangler and its solid front axle, and many results detail the issue, and how to fix it. For the uninitiated, the Wrangler Death Wobble occurs, often at highway speeds, when the front suspension is incapable of adequately absorbing bumps and vibrations, which can cause the steering wheel and front suspension components to shake violently. Now, a group of owners has filed a class-action lawsuit against FCA involving the 2015-2018 Jeep Wrangler and its Death Wobble, according to The Detroit News.
While the lawsuit is specific to the 2015-2018 Jeep Wrangler, the issues have persisted on vehicles made both before and after those model years. Even the redesigned JL Jeep Wrangler that debuted in 2018—production for the JK (2007-2018) and JL Wrangler overlapped—has had similar issues. Safety advocates as far back as 2012 have called on federal regulators to look into the issue. The National Highway Traffic Safety Administration nor FCA has ever issued a recall even after years of complaints about the problem.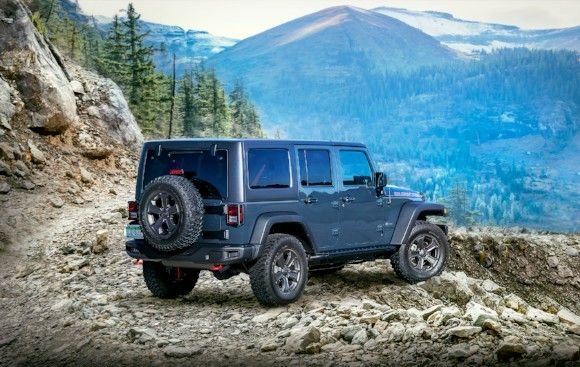 And FCA has known of the issues. In a statement to The Detroit News, the automaker said any vehicle equipped with a solid front axle could experience vibration through the suspension and steering system. The woman who filed the lawsuit accuses the company of offering a temporary fix by replacing the front steering damper if the vehicle is under warranty. However, FCA has never issued a recall.
It's unclear how persistent the problem is with the new JL Wrangler. A look at the NHSTA website shows a handful of Death Wobble complaints; however, the NHTSA has yet to perform its battery of safety tests on the vehicle. Not even the Insurance Institute for Highway Safety has tested the new Wrangler. However, it's unlikely either entity would encounter the problem as it's been persistent in the Wrangler for years.