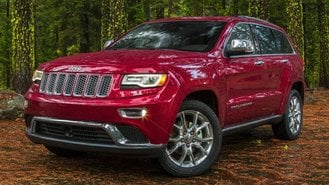 It is no secret that FCA wants to increase production of profitable SUVs, crossovers and pickup trucks, but its current factory setup makes that difficult. Today, according to Automotive News, FCA boss, Sergio Marchionne, outlined how the auto giant plans to shuffle its production to allow it to build more of these high-profit vehicles.
As we all know, FCA will eventually scrap both the Chrysler 200 and the Dodge Dart, but they will remain in production for a little while longer. Unfortunately, the next-gen Ram 1500, which is set for a 2018 debut, and the Jeep Cherokee need new digs, and they will be taking over the aforementioned cars' factories. Specifically, the Ram 1500 will move into the 200's soon-to-be-retooled Sterling Heights plant while the Cherokee will shack up under the roof of the Dart's Belvidere, Illinois plant in 2017. FCA plans to outsource production of these two sedans to another manufacturer until their time on the market is up.
Until the Sterling Heights plant is ready for Ram 1500 production, the pickup will still roll out of the Warren assembly plant. Once Sterling height is ready to go, however, the next-generation Grand Cherokee and revived Grand Wagoneer will move into Warren.
Finally, the Toledo Assembly Complex will shift from producing the Cherokee to the Wrangler and all Wrangler-based products. Some experts have raised concerns over this plant's ability to maintain staffing due to lower volumes, but Marchionne stated that there will be plenty of volume coming out of that plant.
All of this moving around hasn't prevented FCA from offering great deals as of late, though. For example, buyers can pick up the 2016 Ram 1500 Express Crew Cab for as little as $299 per month with $2,999 due at signing. Buyers can also get up to $5,500 in bonus cash and 0 percent APR on this pickup. Additionally, there is the Chrysler 200 S for just $229 per month with $2,999 due at signing.