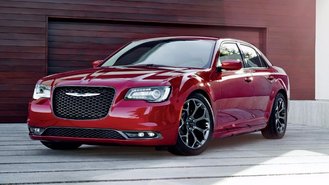 Owners of 2014 to 2017 model year Chrysler 300 and Dodge Charger sedans with all-wheel drive are advised to find time for a dealer visit in the near future to fix a possible driveline issue.
Fiat Chrysler Automobiles is recalling approximately 70,000 of the big sedans to replace the bolts which connect the front propshafts to the transmission. Some of these fasteners may have been installed incorrectly and could potentially work loose, "creating potential for underbody damage and/or partial propulsion loss," according to FCA's official statement. Thankfully no accidents or injuries have been attributed to the problem.
The vast majority of affected vehicles are part of the US market. Of the 69,298 vehicles FCA is recalling, just over 5,300 live in Canada while around 350 are on the south side of the Rio Grande.
As is standard procedure for a recall, owners of the affected vehicles will receive notification of the problem and the repair will be performed free of charge.