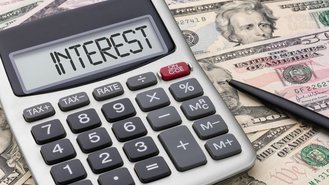 The Federal Reserve recently raised the United States' benchmark interest rate on Wednesday, June 13. The increase brings the nation's interest rate up by a quarter point, to a range of between 1.75 to 2 percent. This marks the second time the Federal Reserve has increased the benchmark interest rate this year, and the central bank has stated that two more increases are likely to come before the year is up.
Federal Reserve Chairman Jerome H. Powell, as the Washington Post claims, believes the US economy is in "great shape" and is "doing very well." Powell believes that the country doesn't need the low interest rates that were put into place after the financial crisis in 2008.
The bump in the Federal Reserve's benchmark rate will cause auto loan interest rates to increase slightly. As we outlined last month, shrinking loan offers and higher lease payments affected numerous automakers in the industry, driving the monthly payment for vehicles up. As The Detroit Free Press reported earlier this March, the average interest rate for a new car loan in February was 5.2 percent. The average monthly payment for a vehicle was $527 for the same month.
While a quarter point increase may not sound like a lot, auto interest rates will continue to rise, as will monthly payments.