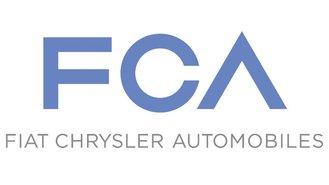 It is no mystery that Fiat Chrysler was lobbying General Motors for a merger. In fact, the lobbying became so heated that there were rumors that FCA may do so in a hostile manner. Fortunately, that has all cooled down now, and FCA has just outlined its plans without GM for the near future.
FCA wanted the merger in order to help spread the costs of building cleaner and more intelligent cars. Instead of simply partnering up -- like Toyota and BMW, and other automakers have done -- FCA wanted to permanently join forces with GM. General Motors quickly shot down this idea, and FCA has since backed off.
Now, with its future set without the aid of GM, FCA is moving on with its plans to grown the auto group over the next few years.
According to Automotive News, Fiat Chrysler will look to extend the reach of Alfa Romeo, Jeep, and Maserati, making them available around the world. As it stands now, each brand is only available in specific markets, or is severely limited in certain markets, like Alfa here in the U.S. In order to do this, the auto group plans to inject an extra $52 million into the brands to boost their global presence over five years.
The plan is to start this movement sometime in 2018, and we should see a new updated product plan in January that is adjusted for the ever-changing market conditions. What we expect to see in this new plan are delays in launches for Alfa Romeo and Maserati, and increased global goals for Jeep.
With FCA needing some capital to make this plan work, it will need to start moving more product from each lineup, particularly Jeep. To do this, look for Jeep to work in additional cash incentives on some of its more popular models, like the Grand Cherokee or even the Wrangler, which almost never sees rebates, to help increase cash on hand. Models that already see big incentives, like the Cherokee, may also see big increases in these deals.