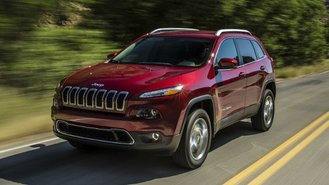 Fiat Chrysler Automobiles has issued a recall affecting roughly 51,000 2018 Jeep Cherokees over a fire risk. The affected models are fitted with the brand's 2.4-liter inline-four engine. The automaker, as the Detroit Free Press points out, stated that the new 2019 Jeep Cherokee isn't affected by the recall campaign.
The risk of a fire can be traced back to a tube that could leak fuel into the engine bay. "A company investigation discovered a batch of fuel-supply tubes may have connectors that were incorrectly fitted," stated FCA in a statement. "If so, they may leak, creating a potential fire risk."
The automaker will inspect fuel-supply tubes and replace them if necessary at no cost to consumers. Fiat Chrysler will reach out to affected customers next week to get them to schedule an appointment with their local dealer.
The Detroit Free Press claims that FCA isn't aware of any incidents or injuries that have been caused by the defective fuel-supply tubes.
If you have a question and would like to reach out to FCA for more information, contact the automaker's U.S. Recall Information Center at 1-800-853-1403.