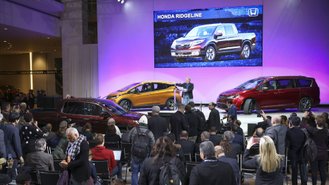 Auto shows generally have a theme, intentional or otherwise. Los Angeles, for example, is a green show. Chicago is a truck show. And the 2017 Detroit Auto Show was one focused on the future. We heard about it in virtually every press conference, as high-powered executives fired off buzzwords trying to convince the assembled media their company was ready for the future.
At the same time, visions of the auto industry we know contrasted with the futuristic themes. Performance – a hallmark of past Detroit Auto Shows – was present and accounted for in 2017. And crossovers, as we covered yesterday, played a big role as well. So if anything, Detroit was a diverse auto show. Read on to see what we mean.
Mobility
The single biggest buzzword of the 2017 Detroit Auto Show, talk of the future of mobility ran rampant. Ford, for its part, devoted virtually its entire press conference – held in a portion of Detroit's famed Joe Louis Arena – to the future of mobility. Automakers around the globe are envisioning a future where you'll hail an autonomous car via your smartphone, then have a nap while computers whisk you away to your destination.
Autonomy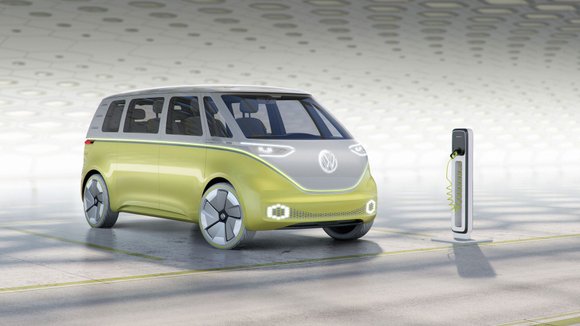 Driverless cars face a lot of hurdles, but as the Detroit Auto Show proved, the auto industry's roster of engineers, designers, scientists, and other really smart people is growing at a clip so rapid it's a matter of when, not if, we'll master truly driverless vehicles. Volkswagen, for example, showed its I.D. Buzz concept. The Microbus-inspired EV has autonomous hardware, not to mention features future commuters might enjoy, like reconfigurable seats and a retractable steering wheel.
Crossovers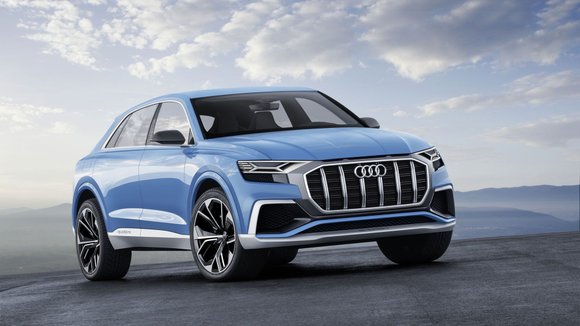 We'll file this one under the "Duh!" category. As we said yesterday, the increasing popularity of crossovers was on full display in Detroit, as automakers from across the industry and at a variety of price points showed new high-riding entries. On top of the affordable crossovers we mentioned yesterday, Audi and Infiniti showed two thinly-veiled concept crossovers, while GMC introduced the new Terrain, and VW added an R-Line trim to its new Atlas. And on the pure SUV side of things, Ford announced it will relaunch the Bronco as in 2020.
Efficiency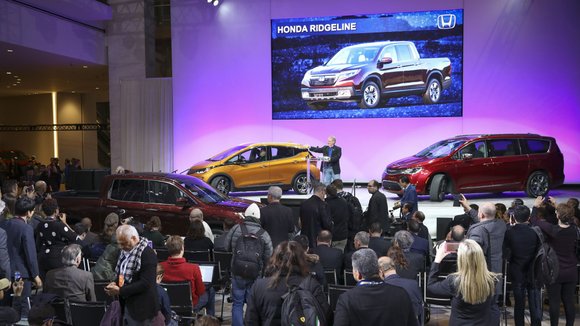 The North American Car, Truck, and Utility of the Year Awards highlighted this particular trend. The Chevrolet Bolt EV, an all-electric hatchback with 238 miles of range, beat out two big, full-size luxury sedans for the Car award. The Honda Ridgeline is a small-ish, unibody pickup with V6 power and available front-wheel drive, and it beat out two hulking, traditional trucks from Ford and Nissan. And the Chrysler Pacifica, a minivan with an available plug-in hybrid model, bested a pair of excellent crossovers from Mazda and Jaguar. In other words, NACTOY chose the greenest, most efficient vehicles in all three of its awards.
Traditional performance is still alive
Kia showed a sleek, rear-wheel-drive, four-door coupe with a 365-horsepower, twin-turbocharged V6. Subaru introduced an updated WRX STI. Audi unveiled the new SQ5 crossover. And Mercedes-Benz showed two new versions of its AMG GT supercar. In other words, while EVs and autonomy dominated headlines, Detroit had a strong undercurrent of traditional, gas-powered performance models with flared wheel arches and noisy engines.