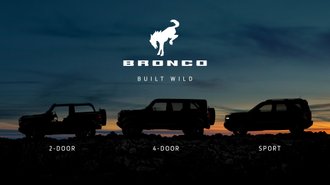 Ford is set to reveal the entire Bronco family, including the two-door Bronco, four-door Bronco, and small Bronco Sport on July 13. Wanting to keep the anticipation going, Ford recently came out with a new teaser video for the entire Bronco family, showing the rugged SUVs traversing rough terrain and giving us our best look at the upcoming vehicles. Ford also revealed that the Bronco will launch a new, dedicated, off-roading brand for the automaker.
According to Ford, all of the upcoming Bronco SUVs and the Bronco family will be built on the automaker's "Built Wild" principles: extreme durability testing, capability, and innovative design. The extreme durability testing principle sees every vehicle under the Bronco branch go through various toughness tests, similar to what Jeep does with its Trail Rated badge. Capability refers to the Bronco lineup's ability to go over any-type of terrain (G.O.A.T). Lastly, innovative design covers Ford's desire to keep the Bronco family at the top of the market with high-tech equipment.
Clearly, Ford's really pushing the Bronco brand's ruggedness. There's no better way to showcase that for consumers than with hands-on experience. To do just that, Ford is launching Bronco Off-Roadeos. They're four off-roading "adventure playgrounds" to give Bronco owners a better understanding of how their rugged off-road vehicle handles on rough terrain. Ford claims the playgrounds are built for all skill levels, so buyers without any off-roading experience shouldn't be shy to sign up. The Off-Roadeos will open next year.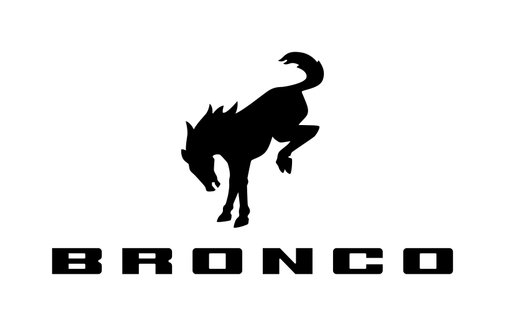 Ford didn't mention anything about letting owners of classic Broncos attend these Off-Roadeos. If anything, these Off-Roadeos sound like the Ford Performance Racing School's Raptor Assault program. That program gives F-150 Raptor owners access to trained professional instructors that can help them learn how to handle the pickup truck on rough terrain.
Off-roading programs aren't new; Jeep has supported Safari and Jamboree events across the U.S. for decades. Jeep even uses the events to unveil real concept to owners at the event.
Modern and classic Bronco owners will be able to connect through Bronco Nation, which is an independent online community. At www.thebronconation.com, Bronco enthusiasts can share their love for Ford's vehicle among owners and builders. The website also claims that it will have breaking news on upcoming information about the Bronco brand.
Offering an off-roading program, a place for enthusiasts to speak with one another about the Bronco brand, and a durability test to highlight just how rugged its SUVs are will do a lot to help the Bronco family stand out from the competition.