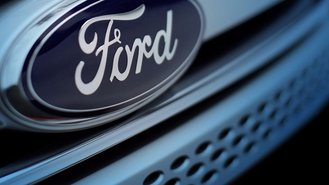 It may not be quite the same as adding a Mustang to your Amazon cart, but the ability to purchase and finance a new vehicle through a smartphone or laptop took a step closer to reality.
Ford Credit, Ford's in-house financing branch, and startup web-based vehicle financing service AutoFi have announced a joint pilot program that moves the entire buying process from the showroom floor to the screen, allowing a buyer to purchase and finance a vehicle through a dealer website. That means no annoying trips to the dealership – in the case of this experiment, customers can purchase their car from Ricart Ford near Columbus, Ohio without visiting a showroom.
The potential appeal of online auto purchasing needs little explanation to most customers – Ford Credit cites a recent Harris poll that shows that the traditional car-shopping experience is about as popular as squeezing lemon juice onto a paper cut, with 83 percent of American adults expressing a desire to spend as little time as possible at a dealer during the purchasing process.
CarsDirect agrees with that study. We've been helping customers cut the dealership hassle out of the car-buying process for years. You can head over to our Ford page and configure your ideal vehicle, get a price, and get started with financing now.