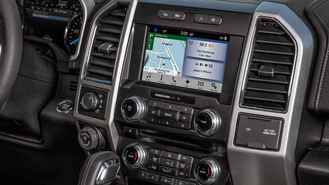 Buying a new car can bring about a roller coaster of emotions. Finding the right car and getting a good price on the vehicle can be a gratifying experience. But coming to grips with all of the new pieces of technology and learning what each button does on a new vehicle can be a daunting and frustrating endeavor. Ford understands this and some dealers created a new service to help owners understand their vehicle's technology.
Don Sanderson Ford in Phoenix is now offering on-demand house calls for technology training for new car owners. The team at Don Sanderson Ford consists of four members solely dedicated to providing new owners with a hands-on class to help them learn all the features in their vehicle.
As a report by the American Automobile Association (AAA) found earlier this October, vehicle infotainment systems have become so advanced that they're leading to distracted driving. Simple tasks, like setting a new destination, required drivers to take their eyes off the road for roughly 40 seconds. Getting a trained professional to show new owners the intricacies of the infotainment system, and other pieces of technology, should help reduce the number of distracted drivers on the road.
The personal training sessions, according to Ford, will also help new owners make the best use out of the technology in their vehicle, instead of giving up on it. The automaker pointed toward a report by J.D. Power from 2015 that claimed approximately 20 percent of new-car owners failed to use roughly half of the available technology in their cars.
With Ford dealers starting to offer at-home lessons, it's only a matter of time before other brands follow suite with a similar program. While the program won't appeal to every new car owner, it beats reading through the highly-monotonous owner's manual and is better than getting tech and not using it.