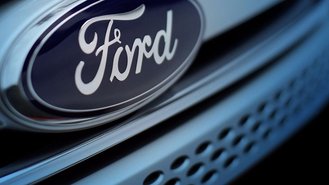 Having a Ford dealer around the corner is a good thing, but a better thing now if you don't own a Ford.
Ford announced on January 24 a new Omnicraft parts division – an offshoot of its Motorcraft subsidiary – will supply aftermarket parts for pretty much every other brand that isn't a Ford or Lincoln model.
This means that if your car is out of warranty and you're looking for a skilled mechanic, your new service station may be the local Ford or Lincoln dealership. Ford officials say the Omnicraft division will cover 95 percent of the other brands, so it stands that you're car is likely covered.
Ford's 3,200 dealerships are expected to incorporate this new program sometime next year. And as the company's dealer network pales only in comparison to General Motors', Ford's move may come as a boon to many Americans living in remote parts of the country who already travel long distances to a dealership or rely on an independent mechanic. It's clear Ford is leveraging this to possibly entice you into one of their products as you sit in their lounge, drinking their coffee, but for many customers, a trip to a Ford dealer might be better than than taking an entire day off of work to travel far for a regular service.