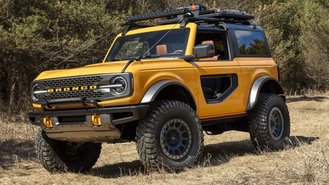 Up until now, Ford hasn't provided any official figures on how many consumers reserved a 2021 Bronco. With the iconic name, a rugged design, modern features, and an available manual transmission, the Bronco certainly looked like it would be an immediate hit. According to a report by Automotive News, Ford received approximately 165,000 refundable deposits for the SUV and the automaker is expecting to turn the majority of those into actual sales.
Speaking with Mark LaNeve, Ford's vice president of U.S. marketing, sales and service, Auto News reports that the brand expects "over 75 percent" of the refundable deposits that have been down on the Bronco to be converted into an official sale. Since each car is different, there's no really no average for how many deposits get turned into an actual sale across the board. Nonetheless, seeing Ford aim for 75% of its deposits to be turned into sales is a large number.
While Ford plans to deliver the first examples of the Bronco next spring, the automaker believes that it will be working until 2022 to fill them. For consumers with a reservation, that means they could be waiting a very long time to get their hands on a Bronco. If Ford will be working until 2022 to fill the reservations, which get priority over regular models that will arrive in showrooms, consumers could be looking at a two-year wait from now until they're able to purchase a Bronco at the dealership.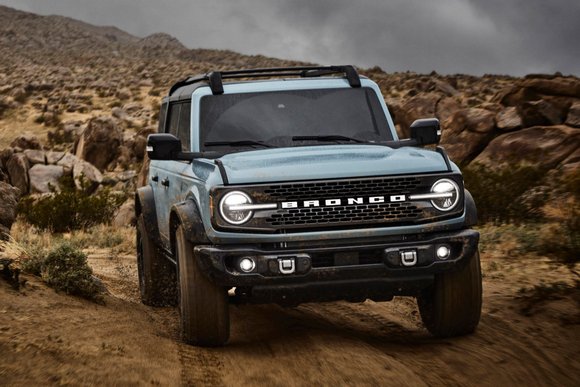 For consumers that put down a $100 refundable deposit, Ford dealers will begin reaching out to them at the beginning of December to convert the deposit into an official sale. The process includes confirming financing options, accessory choices, and final pricing. At the moment, Ford doesn't have an official timeline to provide deposit holders on when their SUVs will be built, but the outlet claims that the automaker will have that information before the spring of 2021.
Consumers that choose not to turn their deposit into a reservation can simply ask Ford for their deposit back at any time or wait until a dealer contacts them before canceling their order. Deposit holders that do that will lose their spot in line.
LaNeve didn't provide any information on how many reservations Ford received for the smaller Bronco Sport, but stated that it was "a lot less than the two-door and four-door but still significant." Since Ford provided a rough figure for the number of reservations for the larger Bronco, but not for the Bronco Sport, we're guessing its substantially less than what it expected. Together, Ford expects sales of the Bronco and Bronco Sport to hit at least 200,000 units in 2021.