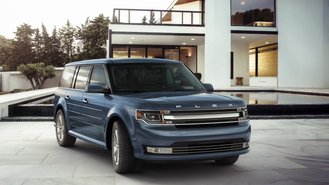 Ford's decision to focus on SUVs and crossovers has seen its fair share of casualties. The Fiesta, Fusion, Taurus, and Focus were all discontinued recently and now, the Flex is at the end of its journey, too. Ford has officially confirmed that 2019 will be the final model year for the Flex.
The Flex hit the market back in 2008 and was a unique vehicle, as it had a boxy, wagon-like design, but was marketed as a crossover. The interesting design meant seating for up to seven and 83.2 cubic feet of total cargo space. Ford also offered the Flex with all-wheel drive and a twin-turbocharged V6 that was good for 365 horsepower. At the time, these characteristics were unique. Even now, the Flex offers a competitive amount of interior space and performance.
But the Flex had an abnormal design and lacked the high seating position and ground clearance of other midsize crossovers. Ford didn't help the Flex's case, either, as the vehicle never received a major redesign over its 11-year lifespan. While the Flex had an almost cult following, the vehicle wasn't all that popular, as it accounted for 296,000 units sold over since coming out in 2008. In 2018, Ford sold 227,732 units of the Explorer.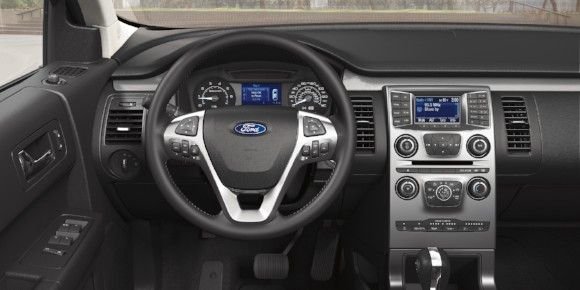 In our review of the Flex, we found the crossover to be a spacious alternative to a minivan or a humdrum crossover, but lacked a lot of modern features. It lagged in fuel economy, was in dire need of a new look, and required consumers to go the top of the lineup to get driver assistance features.
We doubt Ford will come out with a replacement for the Flex, as the automaker is busy coming out with more conventional SUVs. To make the last set of 2019 Flex models on dealer lots a little more attractive, Ford is offering a few discounts on the crossover. The automaker is offering up to $5,000 cash back on the range-topping Limited trim with all-wheel drive. Alternatively, leases currently start at $209/month.
Offers can vary by region, examples based on a California location