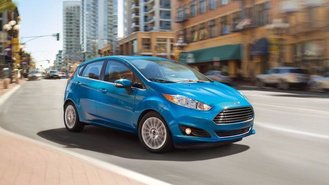 Transmissions in hundreds of thousands of small Fords are at the center of a lawsuit.
The 2011 through 2016 Ford Fiesta and 2012 through 2016 Focus are part of a suit filed last month on behalf of 7,000 owners that claims Ford has been unable to fix problems with the Powershift dual-clutch automatic transmission, according to Automotive News.
This transmission has been standard equipment on some versions of the Fiesta and Focus since its introduction and subjected to nearly two dozen technical service bulletins and numerous complaints to federal agencies over cars stuttering, shuddering, and facing premature wear, despite a number of fixes, according to Stern Law PLLC, the firm behind the suit.
According to Automotive News, Ford has tried 20 different fixes for the transmissions going back as far as January 1, 2011 to address stalling or hesitation when changing gear. Ford added a seven-year/100,000-mile extended warranty in 2014, but problems have persisted even on new vehicles.
The suit is not the first of its kind, but is also not a class-action lawsuit where affected customers may receive a set amount of money for damages. Rather, the owners involved are looking for customized damages, which will take an undetermined amount of time.
For current owners experiencing problems, it's a case of wait and see. But customers considering a Fiesta or Focus with this transmissions may want to closely follow what happens.