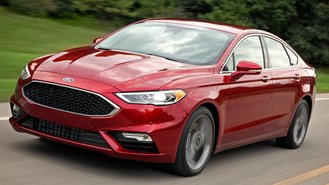 As the Ford Fusion enters its final year of production, order guides for the 2020 model year reveal that the Fusion Sport has been discontinued. In an email confirming the change yesterday, a Ford spokesperson says the change will allow the brand to simplify the lineup and focus on more popular styles.
Introduced for 2017, the Fusion Sport is the model's range-topping trim, powered by a 2.7-liter EcoBoost V6 rated at 325 hp and 380 lb-ft of torque and paired with an all-wheel-drive system and 6-speed automatic. The change will make the 2.0-liter EcoBoost the most powerful option for 2020.
In many ways a variant of the Titanium, the Sport V6 features low-key design cues like a gloss black mesh grille, dark 19-inch wheels, a low-profile spoiler, and quad-tip exhaust system. Inside, leather seats with suede-like inserts and carbon-fiber-themed trim have a fairly understated look.
While reports suggest the Fusion could live on as some sort of crossover-like wagon, it appears now may be the last chance for consumers to buy an over 300 hp Fusion in its current form. However, at over $40,000 before discounts, the Sport may remain a tough sell.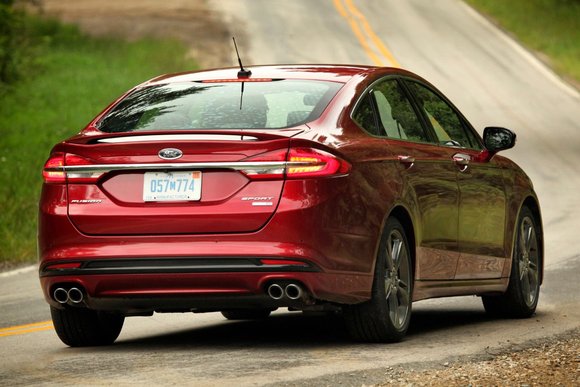 With an MSRP of $41,010 including destination, the 2019 Fusion Sport is a little over $3,600 more expensive than a Fusion Titanium equipped with all-wheel-drive ($37,335). The Sport offers many of the same features but can scoot from 0 to 60 mph in as little as 5.3 seconds.
If big horsepower numbers aren't your top priority in a midsize car, the Toyota Camry XSE ($35,780) features a 3.5-liter V6 rated at 301 hp and is over $5,200 less expensive than the Sport. Alternatively, the Honda Accord can be fitted with a 2.0-liter turbo making 252 hp, with styles ranging from $31,630 to $36,870.
Many of Ford's sportier offerings now lean toward its SUVs. For example, smaller vehicles like the Fiesta ST, Focus ST, and Focus RS were all discontinued for 2018. With the Taurus in its final year, the 365 hp Taurus SHO ($44,070) will soon be gone for good. Now the Fusion Sport is bowing out.
Meanwhile, Ford offers an ST version of the recently-updated Edge ($43,450). This summer, shoppers will also get an ST variant of the all-new Explorer, complete with an optional Track Pack. Neither vehicle comes cheap— the Edge ST starts at $43,450 and the Explorer ST is priced from $55,835.
Editor's Update: Despite an earlier statement that 2020 will be the final year for the Fusion, a Ford spokesperson now says the Fusion still has "a couple more years." While it remains to be seen whether 2021 will be the vehicle's final model year, 2019 will be the last chance to buy the Sport.
Learn more about the current Ford Fusion »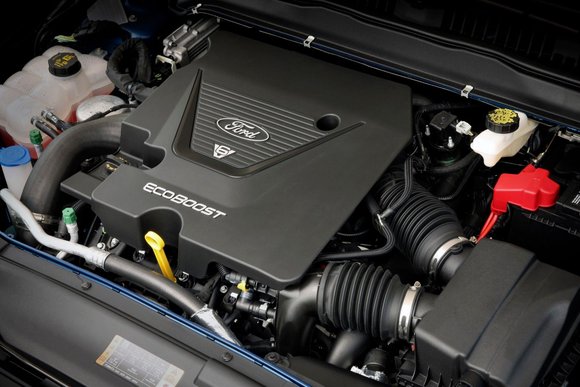 2017 Fusion Sport pictured