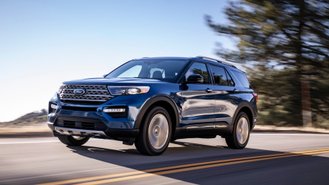 There are bound to be a few teething issues with all-new vehicles, which is something Ford and Lincoln are learning the hard way with their all-new midsize SUVs. The 2020 Ford Explorer and the 2020 Lincoln Aviator aren't even on the road yet, but they're already involved in their first recall. The issue involves a missing piece of plastic and instrument clusters that are in a wrong mode.
The recall will address two issues, the first being the possibility of a missing cover for the manual park release level. Federal Motor Vehicle Safety Standards (FMVSS) require a cover that's only removable with a tool, like a flat-head screwdriver, to be in place on every vehicle. Without the cover, there's a greater risk that the park release lever could be activated, leading to what Ford calls "unintended vehicle movement." This is an extremely minor fix, as Ford and Lincoln will probably put a cover on and call it a day.
The second problem affects the SUVs' instrument cluster. Some of the SUVs may have left the factory with the instrument clusters in factory mode, which disables warning alerts and chimes. When in factory mode, the instrument cluster doesn't display the traditional PRNDL gear positions, either, and also doesn't display what gear the vehicle is actually in. Ford claims the SUV's factory mode is engaged during production to stop the vehicle's battery from being drained. It's an FMVSS requirement for vehicles to display the gear positions and selected gear when not in park.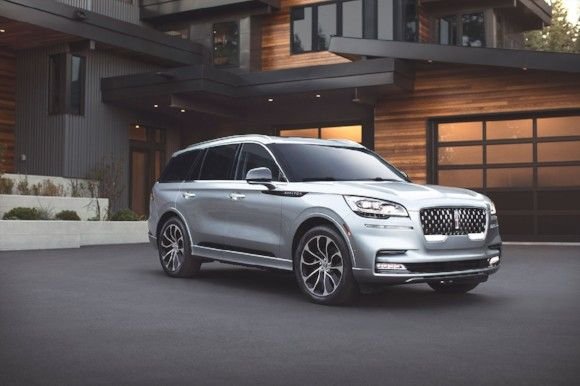 There are 13,896 affected vehicles in the U.S. and 239 SUVs in Canada. The automaker claims that the majority of SUVs that are affected by the recall are in dealer inventory. The fixes will occur before the SUVs are delivered to customers. 2020 Explorers built from March 27, 2019 to July 24, 2019 are affected by the recall. For the 2020 Aviators, the recall affects SUVs built from April 10, 2019 to July 24, 2019. Both SUVs are manufactured at Ford's Chicago Assembly Plant.
It's a unique situation for Ford and Lincoln, as it's odd to see vehicles with recalls this early. Especially vehicles this important. When Ford launched the Explorer at the beginning of the year, the American automaker claimed it was America's best-selling SUV of all time. For Lincoln, the all-new Aviator is part of a three-pronged approach to having bona fide luxury options in booming segments. Luckily, both of the issues that will be addressed are on vehicles that haven't made it to customers yet and seem like fairly easy problems to fix.
Learn more about the Explorer »