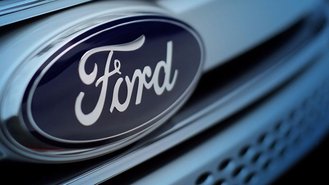 Cars have made people feel different things over the years, but there could soon be a car that also feels the way you feel.
At least that's what Ford is trying to do with its next generations of its Sync voice recognition systems. The automaker is working with researchers to improve the response of such systems to the point where they not only understand a more natural dialect from a wider variety of drivers, but also change the way they respond based on your mood or inflection in your voice.
"Lots of people already love their cars, but with new in-car systems that learn and adapt, we can expect some seriously strong relationships to form," said Dominic Watt, senior lecturer, Department of Language and Linguistic Science, University of York.
If this sounds like the plot of a Hollywood sci-fi blockbuster, that might be the point. Ford says its team and partners are trying to find ways to make systems such as the radio, navigation, and other integrated apps interact more naturally with drivers.
Next week in Barcelona, Ford will show off some of its ideas for future voice and gesture controls at the Mobile World Congress. While a number of these ideas won't make it to new cars for several years, they at least show the world Ford wants to create where we're no longer shouting at our cars.