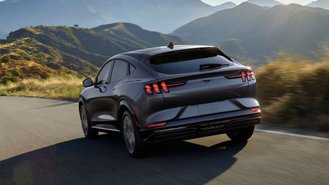 Ford desperately needed an electric vehicle in its lineup, but made the contentious decision to make the battery-powered SUV a part of the Mustang family. The all-new Mustang Mach-E marks the first time Ford has used the Mustang name on a crossover. While that tidbit is probably enough for Ford to draw the ire of Mustang fans, this one will surely draw even more criticism. According to a report by Bloomberg, Ford is considering moving Mach-E production to China.
The Mustang has always been seen as America's pony car. Over the vehicle's roughly 55-year lifespan, the vehicle has been built in various parts of the United States, including Dearborn, MI; San Jose, CA; Metuchen, N.J.; and Flat Rock, MI. The decision to build the Mustang in the U.S. is part of what gives the vehicle its "all-American" image. Despite sharing the same Mustang name, it doesn't look like Ford's worried about having an American image with the Mustang Mach-E.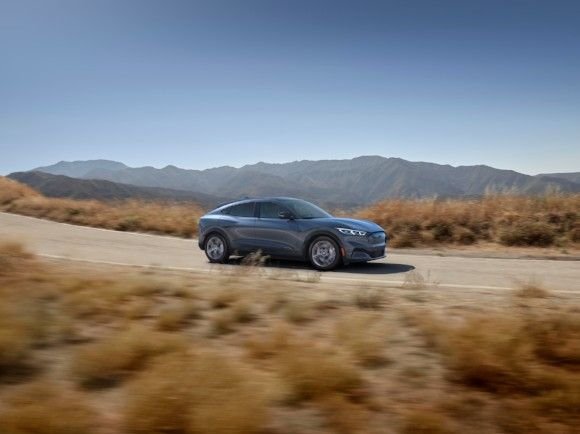 Bloomberg reports that Ford's CEO Jim Hackett is looking into building the Mustang Mach-E in China because of the trade war between the U.S. and Beijing. "We need to determine whether the tariffs are settled. And it would be great" if they were settled," Hackett told the outlet. "We have a plan to build there if we have to."
Another reason behind moving the Mustang Mach-E's production to China is because Ford believes the vehicle will be a hit there. China has led the way in the adoption of electric cars, so having production of its latest EV in an area where EVs are popular makes sense. The Mach-E will be launched in the U.S. and Europe before becoming available in China, though.
Currently, Ford is planning to build the Mach-E in Mexico because it simply had an open factory there and not in the U.S. Hackett claims that the automaker will have the capacity for an electric vehicle in the U.S. down the road, but that will be for a different EV and not the Mustang Mach-E.